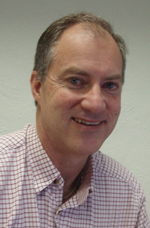 With more than 25 years international experience, a lecturer and researcher who has been appointed as the new head of the Charles Sturt University (CSU) School of Human Movement Studies in Bathurst challenges the purpose of physical education in schools and society by asking, is it to promote physical fitness, or just a break from classroom routine?
"Professor Robergs came to Charles Sturt University at the start of 2011 as a research professor from the University of New Mexico, USA," Professor Downes said. "He gained experience in university administration when heading the Exercise Science Program at another Australian university from 2008-2009, and his interests include both teaching and research. Despite coming to Charles Sturt University to focus on research, we appreciate his expertise and experience at a time when curriculum renewal is a high priority for the School."
"The curriculum affects how we prepare teachers, as there is a need for more exercise activity by children at younger ages because the data indicates that kids are becoming less active and less healthy. One of the things we have to grapple with, as a discipline and as a society, is the question, 'what is physical education for?'. Is it just a break from routine classes and a bit of fun so children attend better to their other studies, or is it to develop the ability of children to ensure they can lead lives suited to the promotion and development of physical fitness?"
Professor Robergs says he would like to see the School of Human Movement Studies do more research on children from rural and regional Australia.
"I think the School needs to boost its research broadly, across all age groups, but particularly regarding children in country areas, as there is relatively little data 'from the bush' for comparison with metropolitan-based research. I am also developing a proposal and application for ethics committee approval for a university-based community fitness and lifestyle education program to be run through the Physical Education and Recreation Centre (PERC) which should be up and running by June."
He is frustrated by the message from the medical world to the community about 'activity', as he believes there is a sound scientific basis for the need to improve the nature and amount of prescribed exercise to optimise the prevention of disease.
"Exercise is free," he said, "but medical interventions are not."
Read more about Professor Robergs
here
.