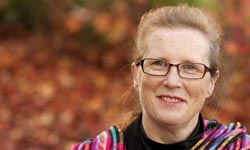 A new pilot program at Charles Sturt University (CSU) in Dubbo aims to increase the number of Indigenous students in NSW by making accommodation more affordable.
The NSW Department of Family and Community Services Aboriginal Housing Office (AHO) will pilot the program − University Accommodation Grants − in conjunction with CSU and two other NSW universities to address Aboriginal student housing affordability.
Dean of Students at CSU, Professor Julia Coyle (pictured), is delighted that CSU will participate in the pilot program, which would assist Indigenous students maintain their enrolment in higher education with the support of this grant.
"The relatively high cost of accommodation is not only an issue for students looking to enter the tertiary education system, it is also a major challenge for existing students," Professor Coyle said.
"Seven students at Charles Sturt University have been selected to receive University Accommodation Grants.
"We believe that this program is a step in the right direction to improving retention rates for existing Aboriginal students that are at risk of dropping out of university due to housing stress."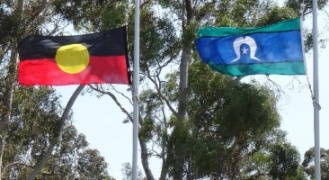 Campus Development Manager at CSU in Dubbo Mr Bart Sykes was instrumental in ensuring that the University was selected to participate in the pilot program.
"Housing affordability is a massive concern for our Indigenous students in Dubbo and plays a major factor in their ability to maintain their enrolment at university," Mr Sykes said.
Mr Sykes explained that this program has been designed to provide eligible Aboriginal students with assistance to source affordable accommodation options, enabling them to either enter university as a new student or to remain enrolled as an existing student.
Chief Executive of the AHO Mr Shane Hamilton said, "A key element of the program is effectively supporting Aboriginal students in a culturally appropriate way.
"Together with Charles Sturt University we aim to assist Aboriginal students overcome financial and accommodation barriers that prevent them from applying to study at university, or to maintain their enrolment over the course of their studies."