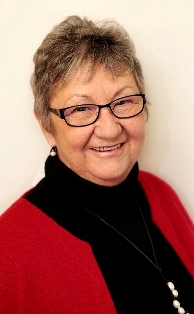 A renowned Charles Sturt University (CSU) Indigenous education leader has received a further honour for her life-long work.
CSU Pro Vice-Chancellor (Indigenous Education) Professor Jeannie Herbert, AM, was presented with the RMIT University's Outstanding Alumni (Australia) for 2016 award at a ceremony on Tuesday 12 April. Professor Herbert is the first to receive this award.
Professor Herbert is also Foundation Chair of Indigenous Studies in the CSU School of Indigenous Australian Studies and Head of Campus at CSU in Dubbo. In the 2012 Queen's Birthday Honours Professor Herbert was made a Member in the General Division of the Order of Australia (AM) in recognition of her service to tertiary education, particularly improvements in educational outcomes for Indigenous people, and delivery of learning opportunities across regional and remote northern Australia.
CSU Deputy Vice-Chancellor (Research, Development and Industry) Professor Mary Kelly said CSU is privileged and honoured to have such an inspirational individual as Professor Herbert as part of its leadership team.
"Jeannie is a uniquely talented and dedicated individual who gives her all to her work and who is extremely deserving of this special honour," Professor Kelly said. "Her entire career has been selflessly focused on empowering and enabling others to achieve their true potential."
Since her first appointment as a primary teacher in 1963, Professor Herbert has worked across all levels of education, with more than 20 years as a teacher and guidance officer in the schooling sector and more than 25 years in educational administration and management roles within the tertiary sector. She also established her own educational and training consultancy in 1994.
In 2003, Professor Herbert was one of the first two Indigenous students to graduate with a PhD from RMIT University.
"My time at RMIT provided me with the critical experiences and space to develop increased confidence in my role as an educator," Professor Herbert said.
"Since graduating, I have continued to work in Indigenous education and have maintained my focus on my particular field of research – Indigenous success in education. In this way, I believe I continue to provide a very positive role model for Aboriginal and Torres Strait Islander students, encouraging them to take up the challenge of getting themselves a good education."
Professor Herbert recently made a submission to the Commonwealth Standing Committee on Indigenous Affairs inquiry into educational opportunities for Aboriginal and Torres Strait Islander students at the public hearing in Dubbo on Wednesday 23 March.
"I emphasised to the inquiry committee the importance of ensuring pathways to bring potential students (secondary, TAFE, and university) in from remote areas to receive a quality educational experience in a regional centre such as Dubbo," Professor Herbert said.
"There are families who live further west and north-west of Dubbo, who do not necessarily want their children going beyond Dubbo to get their education. They want them to be able to come home on weekends, and while many acknowledge that they will eventually leave their remote communities and move to cities, they first want them to gain some life experience, qualifications and independence in an environment such as Charles Sturt University in Dubbo."