CSU's Indigenous Access Program will be run at CSU in Port Macquarie and Bathurst during November and at CSU in Wagga Wagga in early 2017.
The three-day course is aimed at Indigenous school leavers or mature aged Indigenous Australians across New South Wales who want to go university or who are not sure what they want to study or even if they're suitable for academic life.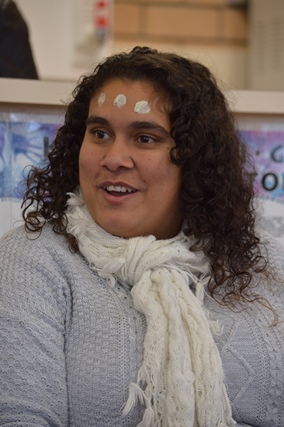 Bathurst woman, Ms Jackie Burke didn't know what she wanted to do but after completing the Indigenous Access Program at CSU, her life has gone in an unexpected direction.
Ms Burke, a 26-year-old former youth worker, said, "I loved doing the program and I am now in my first year of a Bachelor of Criminal Justice.
"When I finish my degree I want to work with Indigenous youth who find themselves in the juvenile justice system and help them turn their lives around.
"The program is life changing and I would recommend it as a turning point for people like me, who didn't know what to do with their lives or that such options even existed."
Ms Burke also recently had a starring role in the video production The Front Line which was produced by CSU First Degree and Desert Pea Media to tell the stories of Indigenous university students and their journeys to study.
CSU Office for Students, Indigenous Student Success Coordinator, Ms Shaarn Hayward said the program is for Indigenous peoples wanting to study at CSU.
"The program assesses skills and suitability for academic life and successful completion offers a supported pathway into a range of Charles Sturt University courses," she said.
"Our goal is to make sure people get a personalised program to get them into Charles Sturt University so they can study the course they've always dreamed of doing.
"All applicants will receive ongoing support from the University's Student Liaison Officers to ensure a successful transition to university."
Ms Hayward said for those who are still wanting to attend the program, applications for the Wagga Wagga Indigenous Access Program close on Friday 6 January, 2017 so it's not too late.
"Places are filling so you need to submit an application," she said. Applications are able to be filled out online here.
Financial assistance to assist with travel, accommodation and meals will be provided for eligible participants.
Activities during the three-day course include: confidence building in preparing for university, assessing literacy and numeracy skills, gaining career guidance and support as well as accessing course advice.