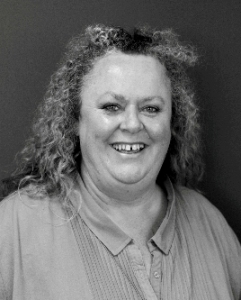 Wiradyuri Elders in the Bathurst region have acknowledged the contribution of a Charles Sturt University (CSU) academic to Aboriginal education and culture.
The Elders presented a Certificate of Appreciation to senior lecturer Dr Barbara Hill (pictured) for her 'dedication and ongoing support for Aboriginal education'.
Wiradyuri Elder Aunty Gloria Dindima Rogers has known Dr Hill for many years since she was a staff member at the Wammarra Aboriginal Student Centre at CSU in Bathurst when she first sought out Aunty Gloria.
"Barbara showed her passion for advancing Aboriginal culture and Aboriginal education," Aunty Gloria said.
"That passion has grown over the years as she has made contact with other Aboriginal communities in western NSW, such as in Menindee with Elder Aunty Beryl Carmichael, to advance academic and educational understanding.
"Barb's commitment has 'built bridges' and strengthened 'yindyamarra', which is our way of living and its elements – to respect, to be gentle, to be polite, to honour, and to not reach hasty decisions.
"Barb does all that. Her ideals are the same as ours, and we wish that for everyone. That's why we have acknowledged her."
Elder Aunty Jill Gunhamanda Bower said, "Barbara is the first non-Aboriginal person to be given a Certificate of Appreciation."
"The Elders felt that she deserved one for her close work and support on a personal and professional level. Barbara is extremely committed to and passionate about Aboriginal education and the preservation of Aboriginal culture, and this is what distinguishes her."
In addition to being a senior lecturer, Dr Hill leads the Gulaay Indigenous Australian Curriculum and Resources team in the CSU Division of Student Learning. In this role, she coordinates the inclusion of Indigenous curriculum and teaching in all CSU undergraduate and professional entry courses by 2018.
Dr Hill is also a senior Fellow of The Higher Education Academy (HEA) in the United Kingdom.
Dr Hill said, "This is a huge honour and I am very grateful. The work we do at Charles Sturt University in creating bridges is very important because we want to see more Aboriginal and Torres Strait Islander students and staff not only coming to the University but thriving here and feeling valued.
"The work between the Aboriginal and Torres Strait Islander community and especially the work with the Wiradyuri and Community Elders is a vital part of what we do in Gulaay, the Indigenous Australian Curriculum and Resources Team.
"Our learning and teaching environments are so much richer as a result of this sharing and caring.
"Becoming culturally competent is part of our work here and we want Charles Sturt University students to be grounded citizens who not only have foundational knowledge of past practice and policies that have impacted (and still impact) Aboriginal and Torres Strait islander peoples and communities but who also can reflect and improve their professional practice to work effectively with community."