Charles Sturt University (CSU) has secured over $380 000 from the Australian Government's New Colombo Plan to support international undergraduate study in the Indo Pacific region.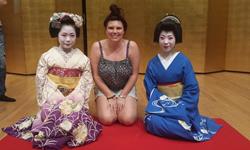 The funding under the New Colombo Plan Mobility Program for 2017 will see 115 CSU students travel and study in diverse locations in eight countries.
CSU Global Manager, Dr Shevahn Telfser said, "Our students have always had a strong drive to cement their learning with hands-on and professional based study.
"To be able to offer international study programs that meet this demand and to be able to support the students financially is very rewarding."
The short term study programs supported by the New Colombo Plan initiative will place students in Cambodia, Papua New Guinea, Japan, the People's Republic of China, Macau, Thailand, Vanuatu and Malaysia.
The undergraduate students include those enrolled in engineering, dental science and oral health, agricultural science, business, psychology and creative arts programs at CSU.
In addition, funding has also been secured by CSU to allow students keen to study in Japan the opportunity to undertake a student exchange program extending over a full academic session in 2017.
The funds secured under the New Colombo Plan will be administered through CSU Global, the University's central point for a range of international study opportunities for students.
Read about CSU student Ms Anna Eggleton who studied in Japan with a New Colombo Plan Scholarship here.
Read more about the Australian Governments New Colombo Plan here.
In addition to this latest funding package, New Colombo Plan funding carried over from the 2016 will support an extra 20 CSU students on international study programs in the Indo Pacific region in 2017.