Charles Sturt University (CSU) PhD student Forough Ataollahi has been elected as the first ever Women Officer in Council of International Students Australia (CISA).
Run by international students for international students, CISA was formed in response to the need of a unified voice for these students as a not-for-profit, non-politically and non-commercially aligned association.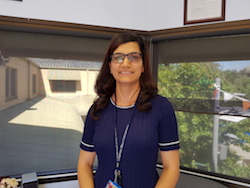 The position of Women Officer was introduced this year and Ms Ataollahi, an active member of the CSU International Student Association and representative of the CSU International Club since 2016, was elected in September 2017 as CISA's first National Women Officer.
"My responsibility as Women Officer is to advocate for the interest and needs of female international students, advocate for high quality education for female international students, promote cross-cultural awareness and interaction in Australia and create and conduct national student surveys to understand more about needs of female International students," said Ms Ataollahi.
A PhD student in Veterinary Physiology in the CSU School of Animal and Veterinary Sciences (SAVS), Ms Ataollahi is excited to advocate the education and interests of female international students.
"One part of my responsibilities is to plan and conduct workshops and seminars for women International students to improve women awareness and status," said Ms Ataollahi.
CSU will host the first workshop held for women international students in regional areas on Saturday 2 December. This workshop will focus on improvement of women leadership skills and increasing general awareness about sexual assault and harassment.
Representing 550 000 students, CISA lobbies the federal government and education sector bodies and interacts with education organisations. At the state level, CISA lobbies education providers, and state and local governments and interacts with student organisations based on campuses.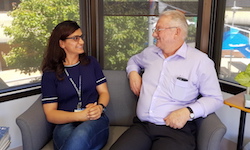 CISA aims to be recognised as a united voice for international students in Australia's local, national and international communities.