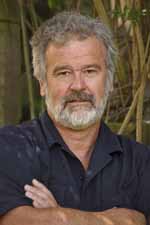 Fourteen Charles Sturt University (CSU) journalism students will travel to the city of Rishikesh, in the state of Uttarakhand in northern India, in mid-November to take part in a three-week international 'experiential learning' program.
"Although the students are in the first and second years of the
journalism
course, the program, Service Learning in the Himalayas, does not involve work experience with media organisations or similar," Mr Dillon said. "Rather, it offers experience and understanding of crucial global issues that the students will carry into their future work as communication professionals. From this involvement they will draw journalistic story material which, hopefully, will reflect genuine insight into the people and issues the students encounter.
"Service Learning in the Himalayas will link the students with several government and non-government organisations operating in and around Rishikesh that are involved in assisting deprived communities and are helping to transform rural India, with all of its massive challenges. These groups are engaged in social development issues such as poverty alleviation, education, women's empowerment, social justice, child protection, HIV/AIDS outreach and public health.
"This will provide insights into this country of 1.2 billion people, two-thirds of whom live in the countryside, mostly in villages based on low-productivity farming, far removed from the modernizing India of the headlines. Many of India's people lack basic facilities like power supplies and indoor plumbing, so it's important for young people to understand the disparities in developing countries because this is a major global issue for the 21st century that they will have to deal with.
"Journalism students in particular should be learning all they can about other countries and societies because the globalization of cultures is accelerating in the age of instantaneous communication and cheap travel," Mr Dillon said.
In Rishikesh, an attractive tourist town with a mild climate located on the banks of the Ganges, which at that point is a fast-flowing Himalayan river, the students will initially learn about the activities of a number of social development groups. They will elect to be closely involved with one group during the rest of the program. The students are encouraged to come up with an initiative contributing to the welfare of people with whom their group is involved. As part of this process, the students can also gather story material to use for their CSU course, and perhaps for wider public audiences. This material should demonstrate genuine understanding of the people and issues encountered.
International citizenship through inter-cultural learning is among CSU's strategic goals. The CSU students volunteered to take part in the program and will gain academic credit for doing so. The program was arranged through
CSU Global
in cooperation with the Mumbai-based India Study Abroad Centre (ISAC), which specializes in organizing programs in India for foreign students.
Mr Dillon said the funding for the India trip came from a scheme that arose from last year's governmental White Paper on 'Australia in the Asian Century', which emphasized the need for this country to expand its ties with Asia, particularly in culture and education.
"I see these goals as immensely important and, in recent years, I have accompanied a number of student group visits to India," he said. "The students' personal costs for the program are offset by CSU Global and my successful application earlier this year for just over $20 000 in funding through the federal government's Asia Bound support scheme for university initiatives involving Australian students in learning programs in Asia.
"I elected to direct the funding towards ISAC's Service Learning in the Himalayas because the program appears well-suited to our communication students and is located in a particularly interesting and scenic region of India, in the foothills of the Himalayas. I have also been involved in planning details of our program in direct contact with ISAC. I will be accompanying the student group during the trip."
The journalism students depart Sydney on Thursday 14 November and return on Tuesday 10 December.