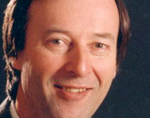 The failure of the joint Congressional committee convened to reach agreement on how to reduce the US budget deficit by US$1.2 trillion could see the United States follow a path similar to some European nations.
News that Democrats and Republicans could not agree on a combination of measures to rein in the now more than US$15 trillion debt will impact economies around the world, including Australia's, according to Professor John Hicks, Professor of Economics at the CSU
School of Business
in Bathurst.
"The likely impact is to be a reduction in the value of US government bonds and a rise in US interest rates," Professor Hicks said.
"The value of US bonds falls because US bonds are made less attractive by the market uncertainty generated by the failure of the Committee to reach a decision. Interest rates rise because the government still needs to finance its expenditure and it can only do so by raising the interest offered on their now less attractive bonds.
"Anyone holding US governments bonds will experience a decline in their wealth, and this could flow through to Australian banks or superannuation funds if they have invested in US government bonds directly or, more likely, in institutions that have in turn invested in US government bonds."
Professor Hicks says that as China is a substantial holder of US government debt, the adverse impact on institutions in China will have negative consequences for the Chinese economy and therefore for other countries in the world whose economies are linked to Chinese economic activity, such as Australia.
"However, it is unlikely that the immediate outcome will be as serious as that which threatened earlier in the year. In many respects, markets will have factored in this outcome as it was always the most likely result. In addition, there is no immediate threat to the provision of US government funding.
"In the longer term, the US government will still need to address its expenditure levels and seriously consider tax increases. The relevant mix of the two will be a major issue in the 2012 election. Failure to move in the direction of decreasing the government debt in the longer term will put the US on a path similar to that followed by the problem countries of Europe."