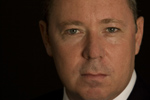 A Charles Sturt University (CSU) law and fraud experts says that it's no secret that US law enforcement and regulators have gone soft on Wall Street executives and others at the centre of the global financial crisis (GFC), and he warns that failure to prosecute creates no disincentives for committing fraud or white-collar crime.
"In fact, cases brought by the US Securities and Exchange Commission against firms involved in creating the toxic securities that hurtled the US and world economies to near ruin rarely name executives as defendants," said Dr Hugh McDermott, senior lecturer in law enforcement at the CSU
Australian Graduate School of Policing
in Manly. He cites a recent settlement with US bank JP Morgan Chase for wrongly selling a mortgage security that went bad.
" Remember the dark days for corporate America after the tech and Internet bubble burst in 2000?" Dr McDermott asks. "In the following years, senior executives from Enron, WorldCom, Tyco, Adelphia, Rite Aid, and ImClone were convicted and imprisoned for their roles in scamming investors. Those executives did the crimes, then they did the time.
"Not so in the aftermath of the global financial crisis. It's been three years since the US government had to bail out Wall Street after it almost destroyed the global economy, and no prosecution has emerged against a key figure atop any of the banks or mortgage firms. No wonder there are presently mass peoples' protests in cities across the US against a failed regulatory system and, some would argue, political incompetence.
"But now we know why the law enforcement officials at the US Justice Department and the US Securities and Exchange Commission have gone soft. According to the New York Times, the US Justice Department in 2008 adopted a practice known as 'deferred prosecution agreements' as an official alternative to seeing a case go the distance to guilty or not guilty.
"Such agreements mean that if companies decide to cooperate and conduct their own investigations when regulators or law enforcement knock on the door looking for information, the law enforcement authorities can delay or cancel prosecutions if companies promise to change.
"Lawyers for the big banks love the new guidelines. According to the New York Times, one major law firm that represents Wall Street said in a 2008 memo that the policy signalled 'an important step away from the more aggressive prosecutorial practices seen in some cases under their predecessors'.
"There's one huge risk to playing 'gently' or 'nicely' with investment bank 'sharks'; they'll simply bite and gnaw and maim again," Dr McDermott said.
"If you do not punish crimes, there's really no reason they won't happen again. By not proceeding with prosecutions it creates no disincentives for committing fraud or white-collar crime, in particular in the financial world."
Dr McDermott says that meanwhile, leaders in Washington seem content to dither and split hairs over the all-important issue of making a stock broker a fiduciary.
"A fiduciary is obligated to act in the client's best interest at all times," he explained. "Currently, stock brokers sell products under a much less strict standard.
"US Representative Barney Frank (Democrat, Massachusetts) recently said that last year's financial reform legislation did not intend to 'encourage' the US Securities and Exchange Commission to impose on broker-dealers the tougher fiduciary standard that investment advisers must adhere to.
"In other words, it's not necessary to create a tougher standard of care for Wall Street to meet when it sells products, despite the ruin of the global financial crisis.
"Such news from Washington only emboldens Wall Street sharks to bite - again and again."