* 6,025 IT students at CSU is largest IT enrolment at an Australian university
* Many students work and study part-time and postgraduate
* IT increasingly important in modern world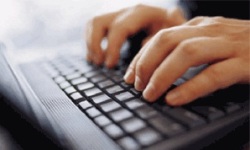 As more than 1,600 information technology (IT) students graduate from Charles Sturt University (CSU) this week, the University has been confirmed as the national leader in this discipline.
The latest 2017 Government Higher Education enrolment statistics show that CSU has continued its lead in IT, and now has more than 6,000 domestic and international students studying IT at undergraduate, postgraduate and doctoral levels.
Executive Dean of the CSU Faculty of Business, Justice and Behavioural Sciences Professor Tracey Green said, "I congratulate our staff and students, and take pride in the University's attainment of this significant higher education achievement.
"Computing and IT professionals are of ever-increasing importance to the modern world. It's remarkable that approximately 41 per cent of this University's graduates in 2018 studied IT."

Head of the School of Computing and Mathematics Associate Professor Irfan Altas (pictured) said, "I am particularly proud of our students who are completing their Doctor of Information Technology after-hours while juggling a full-time job.
"We have three times more of these type of IT research students than the next largest University, and the fact that they are working in the industry allows many of them to undertake truly 'applied' research.
"One example is Mr Georg Thomas who is in the final stages of his IT doctorate.
"One of Georg's articles published in The Conversation (26 February 2016) − Hacking the terror suspect's iPhone: what the FBI can do now Apple says 'no' − generated the highest number of 'reads' (239,129).
"Georg is Head of Security and Risk at a leading Australian independent law firm during the day while juggling his research at nights and on the weekend.
"You might think that Georg would be looking forward to a rest, but next year he has agreed to become one of our outstanding team of industry-based lecturers."
Find out more about the range of IT, computing and mathematics course available at CSU: http://futurestudents.csu.edu.au/courses/technology-computing-maths