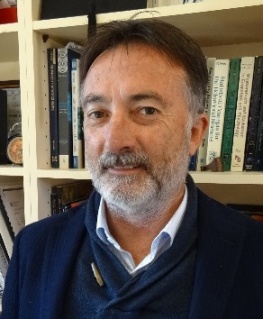 A researcher from Malaysia will visit Charles Sturt University (CSU) in Bathurst today to discuss plans for joint research into human-wildlife coexistence.
Associate Professor Peter Simmons, an Associate Head of the CSU School of Communication and Creative Industries in Bathurst, will host the visit by Associate Professor Aida Abdullah from the National Defence University of Malaysia, on Tuesday 9 June. Professor Abdullah studies the role of Facebook and online communication in environmental matters.
Professor Simmons said he and colleague Dr Michael Mehmet and Professor Abdullah are designing a study of people's attitudes and values relating to wildlife, and will run the study in Australia and Malaysia.
"Professor Abdullah lectures in media and information management and has a deep passion for exploring nature communication as contributor to solutions to some of the world's most pressing environmental concerns," Professor Simmons said.
"In all countries people are making decisions affecting humans and wildlife. Authorities need to take public attitudes into account when making decisions about wildlife, and attitudes change over time."
After an informal welcome and briefing, Professor Simmons will lead an excursion to the Mount Panorama race track and related Bathurst wildlife and research sites. This will include a walk on the Bathurst Kangaroo Walking Track, and introduction to the Bathurst Kangaroo Project.
Professor Abdullah will also meet CSU Head of Campus in Bathurst and Professor of Education, Professor Jo-Anne Reid, and the Head of the School of Communication and Creative Industries, Associate Professor Chika Anyanwu. Later, Professor Abdullah will join a round-table discussion with CSU academics about the current study and the proposal for a joint study into attitudes to wildlife. They will also discuss teaching public relations and media, teaching Defence Department communication, as well as trends in media, social media, and media management.