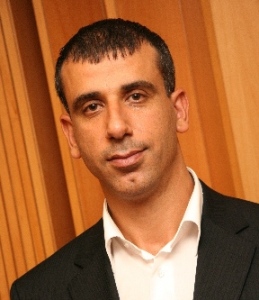 A Charles Sturt University (CSU) academic says fasting during the month of Ramadan is one of the pillars of Islam practiced by the majority of Muslims worldwide.
Director and lecturer in theology, philosophy and history at the CSU Centre for Islamic Studies and Civilisation, Associate Professor Mehmet Ozalp (pictured), said fasting has been an integral part of all major religions, and Muslims develop a balance in both the physical and spiritual dimensions of their existence through fasting during Ramadan.
"However, any physical, psychological, social or spiritual benefits are thought to come as a blessing from God, and should not be the primary aim of hundreds of millions of fasting Muslims," Professor Ozalp said. "For sincerity of the heart, Muslims should intend to observe Ramadan only for God."
He said that when hundreds of millions of Muslims around the world begin fasting during daylight hours with the start of Ramadan what they experience together creates a social space, a unique sense of solidarity and spiritual renewal throughout the Islamic world.
Every year the month of Ramadan rotates ten days back because it is based on the lunar calendar and in 2017 Ramadan began on Saturday 27 May. (In 2016 it began on Friday 7 June.)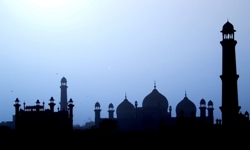 During Ramadan all physically mature and healthy Muslims are required to abstain from all food, drink, tobacco use, and any kind of sexual contact between dawn and sunset for 29 or 30 days, depending on the lunar calendar.
"In this temporary abstaining, they hope to rise above basic desires and emulate angelic life forms," Professor Ozalp said.
"Those who fast have a light meal before the break of the dawn, known as suhoor, and at sunset they have iftar, the fast-breaking meal.
"Certain categories of people are legitimately excused from the fast, such as young children, pregnant women, breastfeeding mothers, those whose health would be harmed by not eating, and travellers.
"By sharing the meals with friends, relatives and neighbours, and by giving fitra (charity) and zakat (alms) to the poor and needy during Ramadan, Muslims take part in healing social wounds, knitting closer ties with others, redistributing wealth, and connecting with those who are in need."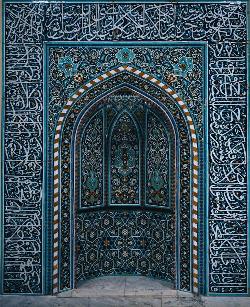 Professor Ozalp said this aspect of Ramadan contributes to creating a just and compassionate society based on sharing and giving, rather than focusing on consumerism.
"Ramadan is a month of generosity, sharing and forgiving," he said. "For this reason, free dinners are provided, sometimes on a daily basis, to the local community by Muslim congregations throughout the world. Just as many Christian organisations help those in need, particularly during Christmas, Muslims also increase their charity, alongside their worship."
Fasting also includes refraining from gossiping, lying, slandering and all traits of bad character. It calls for doing good deeds, generosity and kindness, self-reflection, praying and God-consciousness.
"Fasting calls humankind to realise the blessings and bounties given by God, show gratitude, and live in appreciation of these gifts," Professor Ozalp said. "These can lead people to live with a greater spiritual intensity and develop a stronger inner life.
"This month of Ramadan is also significant for Muslims because it was during this month that God revealed the first verses of the Qur'an to Prophet Muhammad (peace be upon him)."
Professor Ozalp said that in addition to fasting, Muslims are encouraged to read the entire Qur'an, which is around 600 pages divided to 30 equal parts, with one part read each day. Muslims also go to the mosque to observe the supererogatory prayer known as tarawih, and special Ramadan prayers after the breaking of the fast.
More than 1.4 billion Muslims around the world will celebrate the end of Ramadan, known as Eid al-Fitr, which is the first major holy day of the Islamic calendar year.
"This annual expression of joy and thanksgiving is an occasion of hope for a new life and abundant blessings," Professor Ozalp said. "Customs vary from city to city and country to country, but the day universally begins with Eid prayers, which start before sunrise in mosques. Eid al-Fitr is a communal expression and affirmation of shared values and commitment. During Eid, families and relatives visit each other, exchange gifts, buy gifts for the children especially, and prepare special foods and desserts."