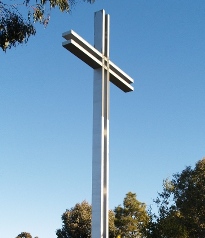 A Charles Sturt University (CSU) theological scholar says that Easter 2017 is marked by solidarity with the Coptic Christians of Egypt, and solidarity too with their Muslim sisters and brothers.
Associate Professor Gerard Moore, the Associate Head of the CSU School of Theology, said, "The nature of the feasts themselves compels us to stretch our minds and hearts across borders and faiths in search of peace.
"The recent bombings in Egypt took place on Palm Sunday, a day recalling the entry to Jerusalem by 'the itinerant preacher', Jesus.
"Here was a son of Galilee, the far-flung place with a history of sedition, meeting the capital Jerusalem, with its temple and colonial powers. Humble yet resolute, riding a donkey not a horse, Jesus proclaimed tidings of love. He was met with acceptance by the people, but fear and violence by the political and religious leaders."
Professor Moore said power and privilege fear love.
"The last meal with his followers sets love before all else, because within it are the two great mandates of Christian living. In washing the feet of his companions, Jesus shows that leadership is about service, service to all.
"And in setting a meal – The Last Supper ─ as the way to remember him, the Galilean prophet allows that he will be most present in communal eating and drinking together. Yet even as the bread and cup are shared in peace, violence is already operative."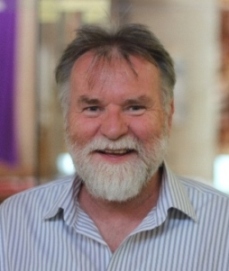 Professor Moore (pictured left) said Good Friday sees the culmination of this violence, when Jesus is brutally and vehemently cast aside.
"He is abandoned by the law, his religion, his people, his friends. His is a death among criminals, and his burial is without distinction or honour.
"With the third day comes a new light," he said. "Easter is the great feast of light. All things are seen differently in the light of the Resurrection. Death and violence, despair, power, hatred do not have the final word. In the Sunday of Easter, life triumphs over death."
Professor Moore said the Christians of Egypt today continue to respond with peace.
"It is a peacemaking flooded in tears and grief, and enmeshed in fear," he said.
"It is a peacemaking across boundaries with Egypt's Muslim communities. It is a peacemaking that seeks to bring light where destruction, death and darkness attempt to eradicate what is good. This is the 2017 Christian Easter."