A new Charles Sturt University (CSU) study that aims to find practical ways to draw nursing graduates into aged care is set to be expanded.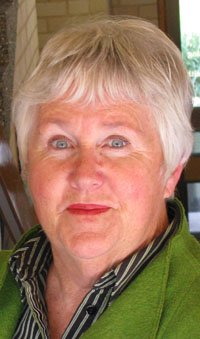 Staff from the University's School of Nursing, Midwifery and Indigenous Health, have been working with Catholic Healthcare Limited to establish a Centre for Innovation in Learning and Mentoring.
The Centre, at Catholic Healthcare's Holy Spirit Aged Care Dubbo in central west NSW, will develop mentoring skills for aged care staff, as well as provide supportive and positive clinical placements for nursing students.
CSU Senior Lecturer Dr Maree Bernoth, said, "The ageing Australian population has led to an increased need for high quality aged care but providers struggle to recruit Registered Nurses (RNs), particularly in rural and regional communities.
"While studies have previously found that student nurses have negative opinions about aged care, research has also found graduate recruitment is facilitated if a student has a positive and supportive workplace learning experience.
"This is what we want to develop through this new study.
"The project will allow us to be proactive in attracting RNs into the growing aged care sector. However there remains the issue of a significant wages gap between RNs in acute and aged care settings."
Dr Bernoth said the initiative has been so well received that it will be expanded to include other aged care and rehabilitation services in Dubbo.
"This will broaden students' views about aged care nursing by giving them a deeper understanding of working with older people in a variety of environments," she said
The study, Expanding non-traditional, quality clinical placements in an aged care setting in western NSW is funded by NSW West Interdisciplinary Clinical Training Network (ICTN).
"We are fortunate that that the University's School of Nursing, Midwifery and Indigenous Health and the project manager Ms Lyn Croxon are located in Dubbo to further enhance the success of the study," Dr Bernoth said.
The Centre will be evaluated through focus groups of aged care staff and CSU students.
Dr Bernoth recently gave evidence to a NSW Parliamentary inquiry into the need for RNs in residential aged care. Read more in CSU News here.
The University's School of Nursing, Midwifery and Indigenous Health offers a range of undergraduate and postgraduate programs, including the Bachelor of Nursing.