A Charles Sturt University (CSU) expert in sustainable tourism, Associate Professor Rosemary Black has been appointed to the Global Sustainable Tourism Council's (GSTC) Board of Directors.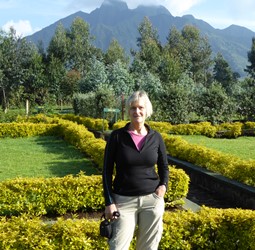 "I am delighted to have been elected to the GSTC, a prestigious international organisation that advocates and manages global sustainable tourism standards," said Professor Black.
"I am passionate about making the tourism industry more sustainable and this organisation is making a very important contribution by increasing sustainable tourism knowledge and practices among public and private stakeholders," said Professor Black.
Professor Black's appointment will provide GSTC with over 30 years of experience in sustainable tourism both as someone who has worked in the tourism industry and as an academic teaching and researching sustainable tourism issues through the CSU School of Environmental Sciences.
Professor Rosemary Black has been active in GSTC Knowledge Network Education & Training (KNET) Working Group since 2011 and has contributed her expertise in teaching and training in sustainable tourism and allied areas of tour guiding and interpretation.
The CSU academic was appointed to the GSTC Board along with two new members: CB (Ram) Ramkumar and Ioannis Pappas; and three returning board members: Kelly Bricker, Chi Lo, and Melinda Watt.
At the heart of the work of the Global Sustainable Tourism Council is its Sustainability Criteria: Destination Criteria (GSTC-D) and Hotel & Tour Operator Criteria (GSTC-H&TO).
These are the guiding principles and minimum requirements that any tourism business or destination should aspire to reach in order to protect and sustain the world's natural and cultural resources, while ensuring tourism meets its potential as a tool for conservation and poverty alleviation.