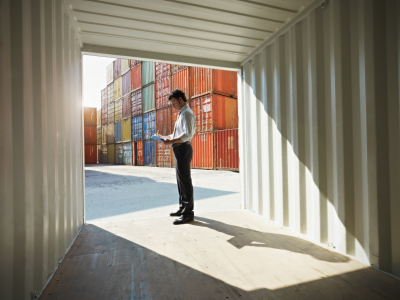 Charles Sturt University (CSU) has announced a partnership with the
Centre for Customs and Excise Studies
(CCES), further extending the University's capabilities in law enforcement and security.
"It gives the University three schools with a specific law enforcement and security focus and a spread of subjects and industry expertise that sets Charles Sturt University apart," he said.
"It means someone studying in Customs could undertake electives in security subjects such as intelligence, or someone studying Policing could elect to take subjects in border protection.
"Having the School of Policing, the Australian Graduate School of Policing and Security and the Centre for Customs and Excise Studies under one roof increases options for students and concentrates the expertise and resources they can draw on."
The CCES is the world's leading educational institution in Customs studies and holds World Customs Organization (WCO) accreditation.
It has delivered courses to over 100 Customs administrations, manages the International Network of Customs Universities (INCU) and publishes the esteemed World Customs Journal, the leading academic journal on Customs related issues.
From March 2014, the CCES and CSU will offer a Bachelor of Border Management which will be the first course of its kind to be delivered entirely online.
CCES CEO Professor David Widdowson said the Centre's Master of Customs Administration was being revised to align with the new Australian Qualifications Framework requirements which will commence in 2015.
"A Graduate Certificate in Customs Administration will be open for enrolment through CSU from Semester 1, 2014, which will lead to the Masters." he said.
"Each of these programs will be delivered online, making use of Charles Sturt University's world-leading online-supported distance learning model.
"Being the largest and one of the most experienced providers of courses delivered by innovative distance education, Charles Sturt University is a perfect fit for CCES programs, providing opportunities for students to go to university regardless of where they live, or their work and other commitments."
Read more about the CCES and find the current brochure
here
.