Native insects play an important role in pollinating agricultural crops but it's the European honey bee that often gets the glory according to Charles Sturt University (CSU) ecologist Dr Manu Saunders.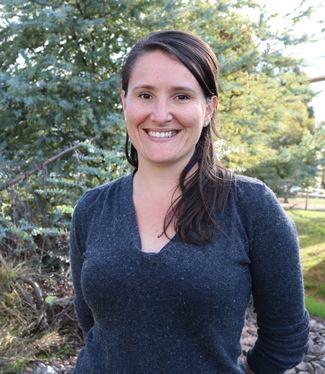 A post-doctoral researcher at the Institute for Land Water and Society (ILWS) at CSU in Albury-Wodonga, Dr Saunders has co-authored a paper with a colleague from the University of Queensland examining how Australian mass media portrays pollinators.
"Pollinators are animals, birds and insects that fertilise plants, resulting in the formation of seeds and fruit.
"Pollination is a critical ecosystem function, important for the natural environment and for the productivity of agricultural crops," said Dr Saunders.
"European honey bees get a lot of attention but research globally shows they are not always the most efficient pollinator for many crops and plants.
"Australia has around 2 000 native bee species, all of which are important pollinators. We also know there are a couple of thousand butterfly, wasp, fly, moth, beetle, thrip and ant species, some of which are documented pollinators.
"It's important to have diverse pollinator communities but implementing conservation initiatives often depends on public support, which can be shaped by the media."
The research analysed insect pollinator and pollination related articles from major Australian online newspapers published over a period of nine years.
"We found 151 stories, and demonstrated that within these, there was a disproportionate focus on introduced European honey bees, with many stories stating that honey bees are the most important, or only, pollinator insect relevant to Australia," said Dr Saunders.
"Only 15 per cent of stories mentioned native bees as pollinators and 17 per cent mentioned non-bee pollinators.
"This doesn't reflect what we know from scientific studies and could potentially misrepresent the issue of pollinator conservation to readers."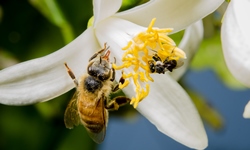 Dr Saunders' wider research focuses on ecosystem services provided by insects in agricultural landscapes, particularly pollination and biological control.
"Honey bees are an introduced species to Australia and they are also under increasing stress from management factors, increasing their susceptibility to disease and parasites.
"We need to focus more attention on native insects and aim to conserve diverse pollinator communities, rather than rely on a single insect species."
Dr Saunders is also involved in the Wild Pollinator Count which aims to build a database on wild pollinator activity while raising awareness about the pollination role played by native insects.