* Life in the world's oceans make vital contribution to sustainable development
* World Wildlife Day is on Sunday 3 March
* CSU researchers are concerned with human's relations with and use of marine wildlife
While land wildlife such as elephants, rhinos and tigers regularly capture global attention the upcoming World Wildlife Day (Sunday 3 March) reminds us that life below the world's oceans make a vital contribution to sustainable development.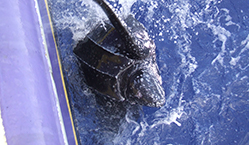 Researchers from the CSU Institute for Land, Water and Society, with experience with life in the marine environment and the people that rely on it, are also concerned with the plight of wildlife below the ocean surface:
Dr R. Keller Kopf, ecologist, says: "Do you eat tuna? Then you're eating marine predators for lunch. On this World Wildlife Day, stop and think about what you are eating — read labels. Buy pole and line caught tuna from the Western and Central Pacific Ocean, or Marine Stewardship Council approved sea food. Tuna caught on pole-and-line boats from the Western and Central Pacific Ocean is sustainable. It also reduces bycatch of sea turtles, sea birds and sharks, and employs local fishermen in developing countries."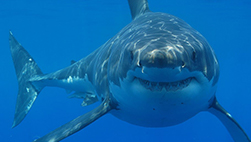 Associate Professor Peter Simmons and Dr Mehmet Mehmet, social researchers, have found: "Australians have a strong affinity with the sea and a respect for the ocean as a wilderness that is home to so many creatures. Dolphins, sharks, whales or whatever, Australians much prefer to coexist with marine life."
Professor Max Finlayson, Institute director and ecologist, believes: "Mangrove forests that abound across Australia's northern coastline are worth more than many people realise. They are a nursery for marine fish and prawns while also mediating the impacts of storms and tsunamis and helping remove carbon gases from the atmosphere to combat climate change. While Australia has over seven per cent of the world's area of mangroves and we seem to have stabilised our impact on them, our mangroves are not stable. Their area in Kakadu National Park recently declined by almost 15 per cent. While the reasons are complex and currently being investigated, further declines will have major impact on our coastal and marine fisheries as well as the coastline's amazing biodiversity."
In 2013, the United Nations General Assembly proclaimed 3 March as World Wildlife Day to celebrate and raise awareness of the world's wild animals and plants, particularly endangered species recognised under the Convention on International Trade of Endangered Species of Fauna and Flora, or CITES.