Science will be in the stars and under the microscope in Albury Wodonga as part of National Science Week 2014.
Charles Sturt University (CSU), the Astronomical Society of Albury Wodonga (ASAW) and numerous partners have combined forces to deliver a program for all ages and interest levels in all things science.
On Monday 18 August, the Our Place project for the Riverina and Murray regions will be officially "launched" by the Regional Manager South West Mr Graeme Enders from the NSW Office of Environment and Heritage at CSU in Albury-Wodonga, as part of a day-long event.
Research leader Dr John Rafferty, from CSU's School of Education, said the Our Place project aimed to help communities to protect their natural environment and to live more sustainably.
"We will present a showcase of projects in Albury, Holbrook and Deniliquin that have brought together local organisations, schools and local councils with their communities to address environmental issues that matter to them most locally," said Dr Rafferty.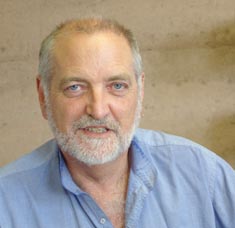 On Tuesday 19 August, CSU's Institute for Land, Water and Society will collaborate with the Murray Darling Association, Regional Centre of Expertise Murray-Darling, Albury City Council and Australian National University to present two community workshops on climate change and what it means for Albury-Wodonga and the surrounding regions.
In the morning session, starting at 9.45 am, leading CSU speakers will address the science as well as community issues such as health and young people in short talks and an interactive question and answer session with "Doctor Dave", while speakers from ANU and the broader community will discuss climate change in an open afternoon forum moderated by ILWS director Professor Max Finlayson, starting at 1 pm. Both sessions will be held at the Albury Entertainment Centre, Swift Street, Albury. See details in CSU News here.
On Thursday 21 August, Nobel laureate and leading Australian medical scientist Professor Peter Doherty will present a series of public events on "The killer defence: Killer viruses and our immune systems".
Professor Doherty will outline the dangers posed by killer viruses like Ebola, Hendra and even influenza, the concerns for public health and quarantine and the challenges and limitations of protective drugs, antibodies and vaccines. Then he will relate his work into the body's cytotoxic T lymphocytes, or 'killer T cells', that led to a Nobel Prize.
CSU and ASAW will host Professor Doherty's public lecture starting at 7 pm in the Albury Entertainment Centre, Swift Street, Albury. Earlier in the day, Professor Doherty will meet with 200 secondary school students from across the Border region to give his presentation in the CD Blake Lecture Theatre, CSU in Albury-Wodonga, off Elizabeth Mitchell Drive, Thurgoona.
In addition, from Tuesday 19 to Thursday 21 August, around 760 primary and secondary school students will receive hands-on experiences of all things science when they visit CSU in Albury-Wodonga for a series of demonstrations and activities presented by local and interstate organisations, hosted by CSU and ASAW.
Everything from the expanse of the night skies to the microscopic world of freshwater ponds will be on show to visiting schools over the three days, guided by CSU students around the University's award winning environmentally sustainable campus.