A starting salary of more than $42 000 before a student has even graduated from university sound enticing, or too good to be true?
It's a reality - in fact, it is becoming quite regular, according to Sub-Dean, Computing at Charles Sturt University (CSU), Dr John Atkinson.
The CSU academic has backed a report commissioned this year by the Australian Council of Deans of Science which found the number of enrolments in information technology (IT) fell by almost one-fifth between 2002 and 2005.
The study, The IT Education Bubble: An analysis of university student statistics 2002-2005, also found that international students make up half of enrolments in IT courses at Australian universities.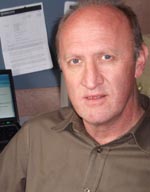 Dr Atkinson is sounding a warning about the consequences of what he describes as a "misconception by domestic students that there are no jobs at the end of a university computing qualification".
"The situation is and will be quite dire," said Dr Atkison. "Employers will struggle to find suitably qualified students to fulfill computing positions in their organisations. Every week we receive requests from employers to provide names of our students to commence employment. These are students who are yet to complete their academic qualifications with us."
The enrolment downturn has forced some universities to shed academic staff. However CSU is committed to continuing high quality computer education.
Dean of CSU's Faculty of Business, Professor John Hicks says, "CSU has a long and proud history in educating computing professionals and this will continue into the future as the demand for computing graduates continues to grow in the coming years."
CSU offers on campus computer education in Albury-Wodonga, Bathurst and Wagga Wagga as well as through distance education and offshore through quality CSU course providers.
More information about studying information technology at CSU can be found through the Faculty of Business website
here.