Experts from Charles Sturt University (CSU) are hailing the Murray Darling Basin Plan released on Thursday 22 November by federal Water Minister, The Hon Tony Burke, MP, as a significant step in water reform in the Basin, but not the end of the journey.
CSU experts have assessed the Plan from the perspectives of various groups and issues, including farming and business, the environment, local communities and justice.
The experts and some of their comments include:

Professor Max Finlayson
, water ecologist and Director of the University's Institute for Land, Water and Society (ILWS)
http://www.csu.edu.au/research/ilws/
, who said, "we have needed a Murray Darling Basin Plan that can be adapted and through which we can learn. We need to be able to adjust the water allocations up or down once we have better information on the effectiveness of current steps in the plan. It should be a guide, not a recipe. If parts of the Plan do not stand up to practice we should change them and without the point scoring or rancour of a parliamentary debate. We all seem to want a healthy river system but we have very different ideas about what this means. We need to talk about what we mean by a healthy river, and what further information we need to describe this and when we may have it. The dialogue needs support from Basin governments, but it should be community-based with water users and local communities, including Indigenous people, researchers, local government, catchment authorities and technical experts from government agencies. The 'warriors' should not just leave their weapons at the door, but they should make way for others to negotiate through our common understandings and differences. And the social, economic and ecological research should go on. It should be inclusive, collaborative and account for local knowledge and new research data."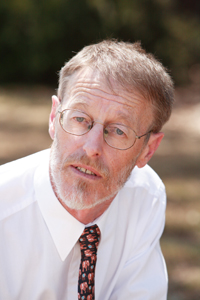 Professor Kevin Parton
, senior ILWS economic researcher, who said, "the basic problem with the Murray Darling Basin has been the overuse of its water. In the past, economic, social and environmental aspects have received attention from the community and policy makers. For the river system to be environmental sustainable in the long-term with average annual rainfall, we will need an extra environmental flow of 3 500 to 4 500 gigalitres each year. To achieve this, between 32 and 41 per cent of irrigation water would need to be transferred to the environment. If people are adaptable and irrigators sell their water back at commercial rates, there would be a small economic cost in the transfer, or even a small increase across the whole Basin. However, areas that depend on irrigated agriculture will have higher costs, particularly on businesses that depend on irrigated agriculture and do not have water rights to sell and so cannot be compensated. Some farmers who decide to continue as irrigators may also suffer cost increases because the cost of water delivery will increase as other farmers in their area sell their water rights and withdraw from the system.
"There would also be some social change. Small communities supplying services to irrigated agriculture but which have no direct water entitlements will not be compensated through government water buyback. Presently there is also some social disruption as some farmers are unable to see the benefits of water buyback to themselves. To minimise social dislocation, the government is proposing a buyback level which will return only 2 750 gigalitres to the environment, with a further 450 gigalitres through improved water infrastructure. This will probably not be enough to achieve long-term sustainability, but it is a reasonable compromise along the road towards this target."
Dr Anna Lukasiewicz, ILWS research fellow, who said, "throughout the water reform process that started in the 1990s, the environment has been seen as a legitimate stakeholder in water, which is further recognised in the Murray Darling Basin Plan. However, debate over the Plan has focused on numbers and how much water the 'environment' needs rather than a more useful and benign public debate on what the environment means to us and what values and assets do we as a society want to protect? The current document does not answer that question directly and how the 'environment' fares as a 'water stakeholder' depends on how the Plan is implemented."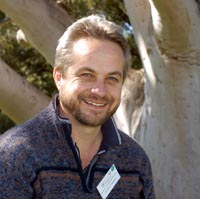 Dr Jonathon Howard
, ILWS social researcher, who said, "the finalisation of the Murray Darling Basin Plan is good news - the wider Murray Darling community has greater certainty, where past uncertainty during the negotiation process has significantly held back rural communities. It also brings relief. The process has been destructive in that it has been divisive and politicised by governments and lobby groups. While it is good to see a reasonable amount of water going back to the environment, it is disappointing that pressure applied by certain groups means there will be less efficient mechanisms used in getting this water back for the environment. It means there will be winners and money that would benefit the wider community is not available. Given the competing needs for water in the Murray, it will be interesting to see whether that water is actually delivered and if environmental water holders will have the same rights as others."