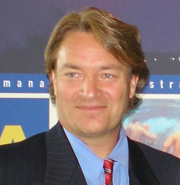 As a nation concerned with the tragedy besetting our fellow citizens as out of control bush fires consume all in their paths, our future safety and survival lies in societal change fostered by the nation's leaders, argues a Charles Sturt University (CSU) fire emergency expert.
Mr Lewis Winter, an emergency management lecturer at the CSU
Australian Graduate School of Policing and Security
, says the Australian landscape and its inhabitants are on very familiar terms with wildfire as it affects biodiversity, human life and property, infrastructure, and, particularly in recent years, the Australian psyche.
"The commanders of our emergency services, royal commissions, politicians, and knowledgeable industry professionals, all make very valid points on how we should confront this ever-increasing problem," Mr Lewis said.
"Yet as a nation, in what way are we equally sharing the responsibility for how we confront this ever-increasing threat from emergencies and disasters?
"If we want to live in a society that has instant access to what we consider the basic essentials to our lifestyle, that is, electricity, food, water and shelter, we must all take a moment to examine closely the role we must play to survive adversity. If we are going to tackle crises head-on, as stalwart generations before us have done, there are responsibilities that rest firmly with every man, women and child for personal safety and protection."
Mr Winter poses challenging questions for personal reflection and resolution, such as, where have we situated our dwelling? Is it in a bush environment? If so, have we taken precautions in the way we build, the way we prepare and plan, being mindful of the environment that surrounds us? Is our dwelling on a river flood plain, or on the coast? If so, what special precautions have we taken to meet the problems this might pose? If we live in the heart of the city, or deep in suburbia, how will I survive without water, food, power, or transport for an extended length of time?
"It has been too easy for Australians to sit back and let government and its organisations take the blame for the situation we find ourselves in," Mr Winter said. "And to a great extent, government and emergency management have fostered this attitude unwittingly by being good at their job, with continual improvements. Government has accepted these responsibilities, introducing policies, laws, building codes, warning communication systems, fast turn-out agency response, and so on.
"Now, as we reel from fires and floods in recent times, we are recognizing that all citizens must take back responsibilities and accept that they too have a critical role to play in personal and family safety and survival.
"Yes, governments at all levels will continue to legislate to ensure we build and live as safely as possible. They will continue to instigate the best possible emergency management planning processes and systems, and continue to build and develop both our career and volunteer emergency services. Yet, deep down we must all realize, and let honesty prevail here, that in a large-scale disaster this will never be enough.
"The safety and survival of all our citizens will depend on how we have readied ourselves for any emergency with an eye to particular threats we know we face.
"It's time all governments and citizens are honest about the situation we find our society in, and it's time we all advocate that this threat of natural disasters, that any of us could be confronted with at any time, is a shared responsibility."
Mr Winter stresses that governments have a significant role in bringing about the shift of citizens' attitude from one of 'come and save me' to 'I am ready and informed', and they must now speak honestly, saying that in large-scale disasters it is very likely that citizens could be on their own for a length of time. He advocates that to get its citizens ready, governments must divert needed resources to instigate this change to our national culture and behaviour that it has inadvertently promoted over the past 40years.
"The cultural change must be part of our school curriculum, our community activities, from the local government level through to national level. It must be espoused by Premiers, Prime Ministers, commissioners, national icons, and other public identities," he said.
"Our future in safety and survival lies in a societal cultural change fostered by our nation's leaders. It is about honesty and building capacity of our Australian community to accept and action the challenges we all face living in this great land. It is about returning Australia to its roots as a resilient and ready society."