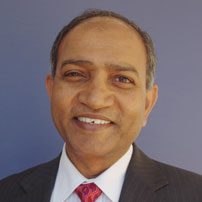 Charles Sturt University (CSU) academic will be given a Life Time Achievement award by the National Association of Professional Social Workers in India (NAPSWI) in recognition of his contribution to social work knowledge and research.
Professor Manohar Pawar, professor in social work and human services in the CSU School of Humanities and Social Sciences in Wagga Wagga, will receive the award in recognition of his achievement and skill as a social work educator over the last 30 years. It also reflects his contribution to social work education across the world.
The award will be presented at NAPSWI fifth Indian Social Work Congress to be held 10 to 12 November at the Shree Shankaracharya University of Sanskrit in Kalady, Kochi.
Professor Pawar said the award was not only an inspiration for him to continue his work, but also hoped other social work professionals would be inspired to continue theirs.
"Being recognised for our work and achievements empowers people and communities," Professor Pawar said.
"We see in many situations and across the world a lack of recognition or praise for good work is another form of repression of people and communities."
Professor Pawar, will also deliver a plenary speech at the Congress. He will use the speech to reflect on implementation of indigenisation of social work.
"Among social work professionals there is considerable discussion on how social work must be made locally relevant to address the problems on the ground," Professor Pawar said. "Little has been done to achieve it.
"I will be talking about how indigenous language can go a long way in addressing social work being relevant.
"As a starting point, teaching social work in the indigenous language can make it suited to the community it's intended for," Professor Pawar said.
"Social work theory has been developed in Westernised countries, so a shift toward indigenisation is needed to ensure social work achieved its aims.
"India has rich language resources that could be drawn on to teach social work in the country," Professor Pawar added.