As the United Nations climate change conference draws to a close, Charles Sturt University (CSU) expert Professor Kevin Parton said a meaningful agreement to limit global warming is still some way off.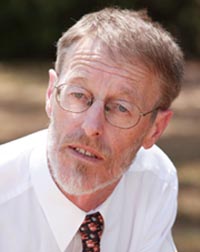 Representatives of more than 150 world leaders are in Paris for the COP21, Conference of the Parties to the 1992 United Nation Framework Convention on Climate Change, to thrash out a world-wide agreement on climate change action.
A senior researcher with CSU's Institute for Land, Water and Society, Professor Parton said unless there's a major breakthrough in the final hours of negotiations the climate talks look set to fall short of expectations.
"Before the COP21 it was hoped that a target of limiting global warming to 2 degrees Celsius could be agreed upon but now it looks like a target of 2.7 degrees Celsius is more likely," Professor Parton said.
"There is also no clear agreement so far on policy for reducing future emissions in order to achieve the target and some low lying areas of the world will be in trouble from rising water levels even with global warming at 2 degrees Celsius.
"The level of promised financial compensation to flow to developing countries for the deleterious effects of climate change will be a major factor in determining whether these countries sign-up to a final agreement.
"As a backdrop we should remember that only four countries account for more than 50 per cent of greenhouse gas emissions, and the largest 10 emitters account for more than 70 per cent," Professor Parton said.
Read more about ILWS research on climate change here.