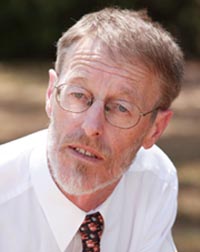 The latest heatwave in south eastern Australia points to the need for comprehensive government policies and action on climate change, says a Charles Sturt University (CSU) expert.
CSU Professor Kevin Parton is a climate change policy researcher with the Institute for Land, Water and Society.
"Climate science predicts that climate change will result in more heatwaves and more extreme heatwaves," Professor Parton said.
"Our latest research points to a growing belief in climate change by Australians, higher acceptance that it is caused by humans, and a stronger belief that there is scientific consensus on the issue.
"Despite this, and perhaps following the lead of many of our politicians, there is a lower willingness to do anything about climate change, and a lower belief that individuals can do anything about it."
Professor Parton believes that strong policies are urgently needed to mitigate and adapt to climate change.
"If we take a long-term view, we need will need to mitigate and adapt to these extremes of heat as well as fire and flood, all of which seem to be upon us at an ever increasing rate.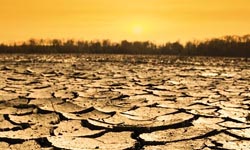 "Adaptation needs proactive approaches at all levels of government, business and non-government organisations.
"Among the mitigation strategies available to Australia is a carbon pricing scheme that will encourage energy generators and carbon producing firms and services to limit emissions of greenhouse gases.
"This in turn will reduce the 'greenhouse effect' and so reduce global warming and climate change.
"We need action by the federal government now," Professor Parton said.