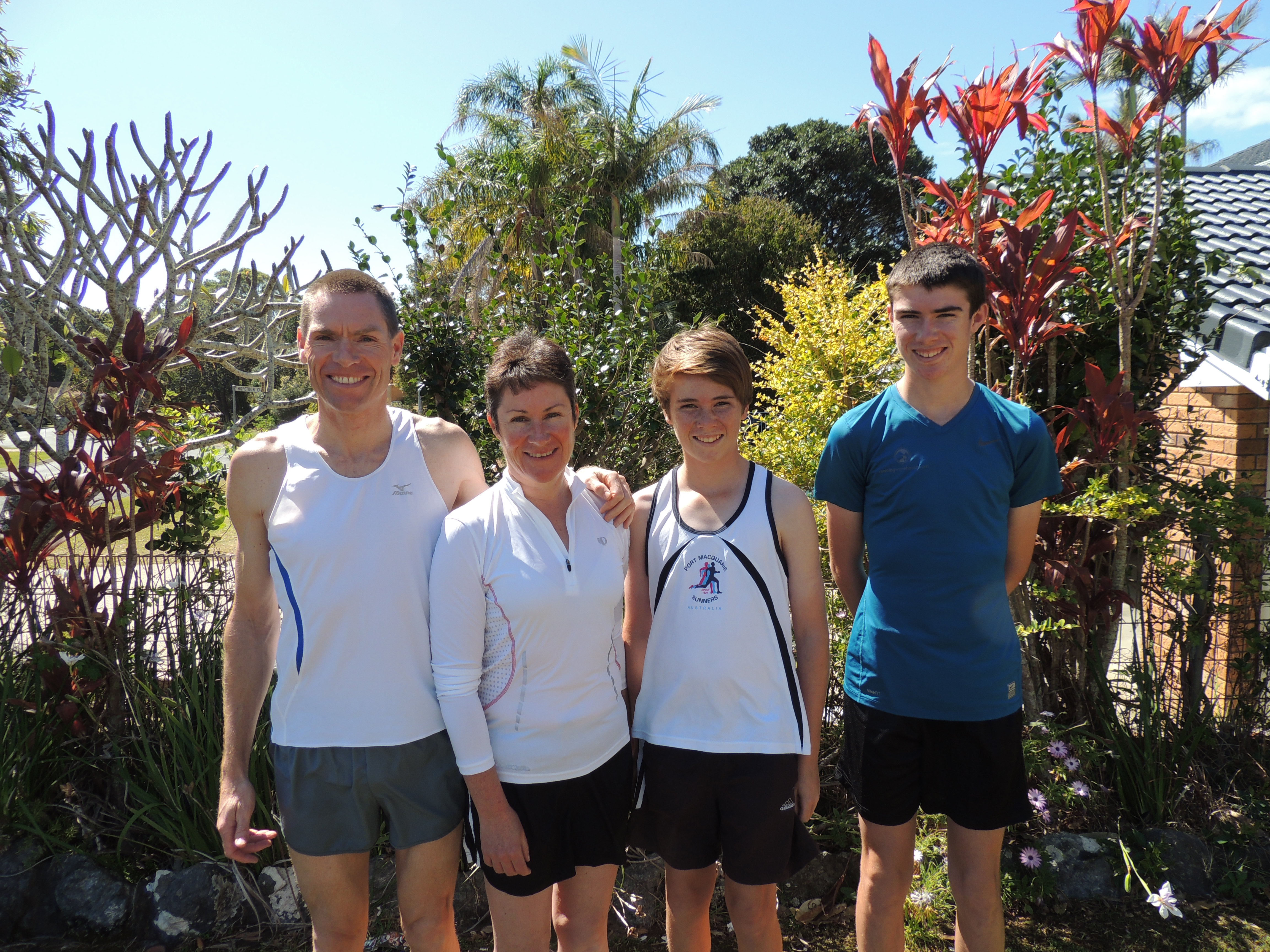 When Port Macquarie resident Mr Russell Wallace discussed with his family doing something 'a bit different' for his 50
th
birthday, none of them realised they had just taken the first steps on the road to a fund-raising marathon in Kenya.
The Wallace family are now making their final preparations for the
3rd Amazing Maasai Ultra-Marathon
- a fundraising event to support the Amazing Maasai Girls Project. The project provides secondary education scholarships for Maasai girls who would not otherwise receive a secondary education.
Mr Wallace's wife, Sandra, a school outreach coordinator with Charles Sturt University's (CSU)
Future Moves
program at CSU in Port Macquarie, said all four of the Wallace family were making the trip.
"There are four of us going over, my husband Russell, our sons Liam, aged 14, and Ronan, aged 12, and myself," she said.
"We were discussing Russell's 50th and we talked about us doing something together as a family, rather than having a party, and also doing something 'a bit different'.
"Russell has been a keen recreational runner since he was a teenager and has also always wanted to travel to Africa so we thought we would look for an opportunity to combine both interests. When we started to investigate running races we came across the 'Amazing Maasai Ultra Marathon' and the more we read, the more it appealed to us."
Ms Wallace said the event offered categories in which they could all take part and supported a great cause.
"This particularly appealed to me, since my role as school outreach coordinator for Future Moves at Charles Sturt University is all about building aspiration for tertiary education," she said.
"Our program is particularly in low SES and indigenous communities, and promotes the opportunities that come from education."
Mr Wallace will run the marathon category of the event, while Ms Wallace will run the half-marathon and sons Liam and Ronan will run the 10km category and help as race volunteers for the main events.
"We are really keen for Liam and Ronan to experience a totally different way of life and understand how lucky they are with the access they have to excellent education and other opportunities here in Port Macquarie and Australia," Ms Wallace said.
"We are seeking to raise at least US$1600 – enough to fund one girl's secondary education for four years. Many of my colleagues at CSU have been very generous supporters so far and we are very grateful for their support."