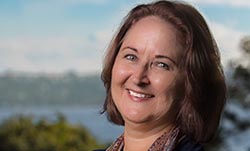 A Charles Sturt University (CSU) legal expert and her team have shown the Royal Commission into Institutional Responses to Child Sexual Abuse that some views used to discredit victims of child abuse are not supported by current scientific evidence.
"We identified several common misconceptions about memory and compared these views with the opinions of memory experts and professionals working in the justice sector, including police, lawyers and judges," said Professor Jane Goodman-Delahunty from CSU's Faculty of Business, Justice and Behavioural Sciences.
"A number of misconceptions about memory have been adopted by the sector, and normal memory functions and normal memory errors are routinely and unfairly used to discredit victims and cast doubt on all their testimony," Professor Goodman-Delahunty said.
"Examples include errors in recalling minor peripheral details, poor memory for details of recurring events, and recalling more information after an initial police interview."
The report, titled Empirical Guidance on the Effects of Child Sexual Abuse on Memory and Complainants' Evidence, was recently submitted to the Commission by a research team led by Professor Goodman-Delahunty, who is based at CSU in Manly.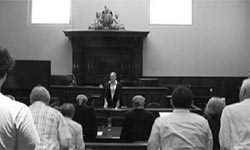 The report provides a foundation for expert witness education for juries, and guidance and training for legal professionals, police and judges who work with victims of child sexual abuse.
"We developed straightforward guidelines that summarise the key research findings about memory performance in witness statements. These may assist professionals in the criminal justice sector who work with vulnerable witnesses such as children and adult victims of child sexual abuse," Professor Goodman-Delahunty said.
"Most importantly, the guidelines can help juries in assessing the memories of vulnerable witnesses in cases in which there is no corroborating evidence."
Highlights from the guidelines include that:
Memory is dynamic and reconstructed; it is not an exact replica of an event.
Memories are sensitive to retrieval cues and are not recalled the same way every time.
Memories of traumatic events are often more fragmentary than those of non-traumatic events.
Self-contradictions and minor inconsistencies are hallmarks of normal memory.
"We hope our report will assist criminal justice professionals to discern what victims of child sexual abuse can reasonably be expected to remember and to better identify indicators of reliable and unreliable information," Professor Goodman-Delahunty said.