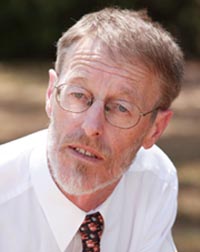 A climate change expert at Charles Sturt University (CSU) has predicted Australia can no longer avoid having an emissions trading scheme to help address climate change.
Professor Kevin Partonfrom the University's Institute for Land, Water and Society, said the evidence can no longer be discounted.
"The global mean temperature in 2015 was the highest on record. It was also the year of the highest concentration of carbon dioxide, the main global warming gas."
He said, "The US National Oceanic and Atmospheric Administration (NOAA).recently reported that, globally, August 2016 was the hottest August ever recorded.
"Furthermore, the combined average temperature over global land and ocean surfaces for August 2016 was the highest for August in the 137-year period of record, marking the 16th consecutive month of record warmth for the globe."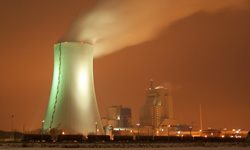 Professor Parton, an expert in the economics of climate change, believes these facts reinforce the need for strong policy measures in all countries, including Australia, to reduce the level of greenhouse gas emissions.
"Strong government policies using stricter greenhouse gas emission targets will encourage a switch to non-polluting technologies for generating electricity and industrial production," he said.

"The current Australian government policy of 'direct action' is only a short-term compromise. In theory, you can restrict emissions under any policy alternative.
"The difficulty with only using direct action is that it quickly becomes extremely costly to tighten the emissions target, and it involves greater government intervention. The Liberal-National government is unlikely to support direct action in the long-term."
Professor Parton stated that "most economic analysis shows that an emissions trading scheme, or ETS, is the most efficient, least-cost policy to address climate change, so that economic pressure will encourage its adoption.
"In addition, an ETS is the international standard. Every country that is seriously tackling carbon emissions has an ETS. It would act against Australia's economic interests for it not to be a full participant in the international carbon trading market.
"However, government policy to reduce greenhouse gases will be an amalgam of options, direct action and ETS. This is the case in in Europe where an ETS is the principal policy, and elements of direct action are also used such as incentives for firms to adopt non-polluting technology.
"In conclusion, I expect an emissions trading scheme to be adopted in Australia as early as 2018."