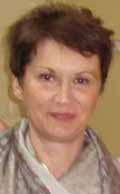 Immigrants to regional and rural Australia report high levels of satisfaction across a range of indicators, and say that they tend to immigrate to Australia mainly because of non-economic reasons, according to a researcher from Charles Sturt University (CSU).
Dr Branka Krivokapic-Skoko, a lecturer and researcher in the
School of Business
at CSU in Bathurst, said the national survey she conducted with co-researcher Professor Jock Collins from the University of Technology, has implications for the ways relevant authorities can improve the attraction and retention of new immigrants in non-metropolitan areas.
"The research for the Commonwealth government's Rural Industries Research and Development Corporation (RIRDC) surveyed 915 immigrants living in rural Australia, and shows the three most important reasons the respondents gave for living in their current locations were family connections, job opportunities and lifestyle," Dr Krivokapic-Skoko said.
"Two-thirds of these immigrants are currently still living in the city or town that was their first destination in Australia, and generally, they were very satisfied with the current place since almost four in five respondents indicate that they intend to stay in their current location, and more than 80 per cent of them would encourage relatives or friends to move to the area. About half of the respondents found out about their current town through family and friends, while 20 per cent had learned about the place through a job offer."
The survey respondents both liked and disliked natural attractors such as rurality and climate, two important features of their locations. However, the single most important factor regional and rural immigrants complain about are inadequate amenities, which suggests that the retention of the immigrants in rural and regional Australia is very strongly related to constructed attractors - the availability and quality of the public transport, infrastructure, retail sector, as well as recreational, entertainment or cultural activities.
The research found the new immigrants to the Australian bush are highly educated, with almost 95 per cent having at least high school certificates while 45 per cent hold a university degree and almost 20 per cent hold postgraduate qualifications.
"It is interesting that while they tend to immigrate mainly because of non-economic reasons, immigrants in rural Australia have a high rate of economic participation and favourable economic wellbeing. One third of the respondents owned their home and the 'owner-mortgage' category accounted for more than half of the housing arrangements. They do not wait long for their first job in Australia, and one in 10 has started their own business here. Only seven per cent of participants were unemployed when the survey was conducted, and almost 57 per cent of the participants are wage or salary earners. Respondents were overwhelming positive about their job, with 90 per cent reporting they either liked their job or described it as being 'OK'.
"A very positive finding was that 95 per cent indicated the community made them feel either very welcome or somewhat welcome.Two-thirds felt that that were made very welcome. The immigrants are likely to take part in the activities organised by local communities and in sport or different hobbies. There is also a relatively high level of interaction between rural immigrants and their neighbours, with 87 per cent of respondents having visited their neighbours since moving to their current place," Dr Krivokapic-Skoko said.