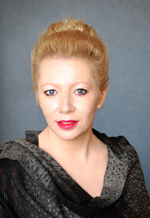 We were warned that the 'information age' would result from rapid mass computing and communication, and now a new book by a Charles Sturt University (CSU) academic urges prudent, selective use of social media.
In
Digital Dieting: from Information Obesity to Intellectual Fitness
, Professor Tara Brabazon, the Professor of Education and Head of the CSU
School of Teacher Education
, in Bathurst, Dubbo, and Ontario in Canada, challenges people everywhere to move from information obesity to intellectual fitness by developing 'information literacy'.
"We need to manage our fixation with digital social media that has resulted from recent rapid technological developments," Professor Brabazon said.
"I argue that we need to learn to manage the confusion and disruption of our modern lives, as they are increasingly swamped by the demands of digital Facebook updates, Twitter, emails, and mobile phone messages."
Professor Brabazon maintains that learning to manage our digital diets is about better managing the limited resource of 'time', and thus the other important aspects of our lives – family, leisure and work.
"We need to be selective about what we tune into, consume and respond to in the world of digital social media," she said.
"In an information age, we require attention to information literacy. We need to place attention on useful media, rather than new media. There is a difference between media for leisure and media for learning.
"What we require is attention to intellectual fitness, to grow, test and stretch our knowledge. We can use Facebook and Twitter. But it is also important to read scholarly monographs and high quality material, both on and offline."
Professor Brabazon will launch her new book,
Digital Dieting: from Information Obesity to Intellectual Fitness
, at a public lecture at CSU in Dubbo on Wednesday 12 November. View her YouTube video invitation to attend
here
.