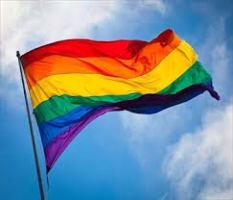 In an online survey, the views of lesbian, gay, bisexual, transgender, intersex, queer and questioning (LGBTIQ) young people are being sought.
The survey is the first stage of a larger project funded by headspace National.
Dr Rachael Fox, from the School of Psychology at CSU in Wagga Wagga, said, "We really want people aged between 16 and 25 who identify as LGBTIQ to share their views and complete an anonymous online survey".
"Ultimately, the study aims to improve the way that health and mental health services are provided to young people who identify as LGBTIQ and to remove the barriers that prevent them from accessing services."
Headspace Riverina Project Manager Ms Olivia Kelly said, "Through consultations with our youth reference group and discussions during youth forums, headspace Wagga Wagga has heard that the mental health services needs of local LGBTIQ youth require our attention".
"Growing up can be a difficult time, regardless of a young person's sexuality, but with the added pressure of coming out and fear of not being accepted, LGBTIQ youth need a safe place to go for support."