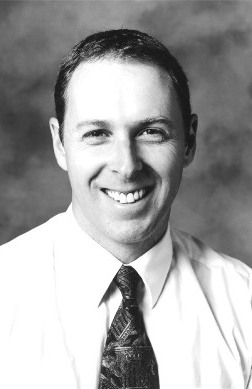 The extreme difficulties faced by homeless young people have been highlighted in a new report steered by a leading Charles Sturt University (CSU) academic.
'The Cost of Youth Homelessness in Australia Study' report is the first study of its kind in Australia and the largest ever undertaken internationally. The study was funded by an Australian Research Council (ARC) grant with chief investigators from three institutions including Professor in Finance Adam Steen, at CSU's School of Accounting and Finance in Bathurst.
"This three-year study of nearly 400 young people around Australia, including some from Orange in central western NSW, has major implications and challenges for policy-makers and service providers," Professor Steen said.
"Two of the most significant findings are that more than half of the study's respondents had been diagnosed with a mental health condition, and that the difficulties faced by them in their youth contribute to their trajectory into adult homelessness.
"A significant number of respondents had attempted suicide, and a comparable number had inflicted non-suicidal self-harm. It is clear that special care needs to be taken to ensure that interventions with these young people promote their mental health and emotional needs and safety plans are in place for them to reduce their risk."
The report found that more than half the respondents had 'slept rough' before the age of 18, and two-fifths had experienced police intervention in the household due to extremely violent parental conflict.
"This led to the majority 'couch surfing' with non-immediate family and friends, while 18 to 20 per cent slept rough because they had nowhere else to go," Professor Steen said.
"This means that 'couch surfing' may be an early warning sign for subsequent homelessness, and reinforces the need for strong early intervention programs for families and children experiencing family violence.
"Without courageous and committed government and community intervention, this insidious social problem will continue and worsen."
The full report can be found here.
Contributors to this research include CSU, Swinburne University of Technology, the University of Western Australia, the Salvation Army, Mission Australia, and Anglicare NSW South and West ACT.
Further reports from this research are expected later in 2015.