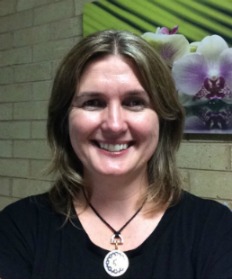 A conceptual shift is needed in the modern social work field to contribute to environmental sustainability, a Charles Sturt University (CSU) academic argues.
Lecturer in social work and human services in the CSU School of Humanities and Social Sciences Ms Heather Boetto (pictured) says, "In the context of an accelerating global environmental crisis that disproportionately affects the world's poorest, an environmentally sensitive approach to practice has never been more important."
In her recently published article in the British Journal of Social Work, Ms Boetto argues that by adopting a distinct philosophy that emphasises a holistic and interdependent outlook, social work can build a consistent new base that promotes transformative change towards a more sustainable environment.
"The shift in focus by the social work discipline from a human-centred worldview to an ecologically-centred worldview is a potentially important contribution to addressing the impacts of the global environmental crisis," Ms Boetto said.
"This is especially important to keep in mind today on World Social Work Day 2017. The theme of the International Federation for Social Work is 'Promoting Community and Environmental Sustainability', which relates to the third pillar of the Global Agenda for Social Work and Social Development.
"Furthermore, this shift in conceptualisation represents a significant shift in consciousness about the place of humans in the natural world," Ms Boetto said.
"The unsustainable use of the world's eco-system is affecting and will continue to affect the quality of human existence and that of other creatures. There needs to be a fundamental re-orientation to a world-view that reflects a holistic, interdependent view of humans as part of the natural world."
Ms Boetto says the logical extension of her argument for this transformative model would see the meaning of 'well-being' reconceptualised, and an emphasis on activism within the discipline and profession.
"The 'doing' of eco-social work requires an emphasis on activism within the profession, and attention to personal, individual, collective, community and political dimensions of practice," Ms Boetto said.
"Such a shift in the model offers alternative conceptualisations to existing modernist and human-centred approaches in social work, which encourage transformative change towards a more sustainable world.
"For these reasons and more it is important that social workers champion World Social Work Day and continue to work to achieving a more equitable and sustainable world for all."
CSU offers undergraduate and postgraduate programs in social work and human services. To learn more see CSU social work courses and read more here.