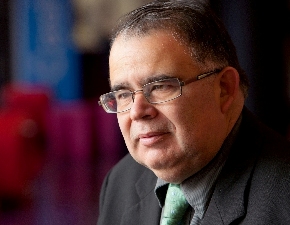 As the eyes of the world turn to Washington DC for the inauguration of US President-elect Donald Trump, political science and history academics at Charles Sturt University (CSU) have expressed their reservations.
Associate Professor of political science in the CSU School of Humanities and Social Sciences, Dominic O'Sullivan (pictured, top), says the world is preparing for Mr Trump's inauguration with worry and deep uncertainty.
"Mr Trump is the people's legitimate choice, but he is also a deeply polarising personality and his presidency will need more than the divisive rhetoric of his campaign if he is to enjoy longer-term political success," Professor O'Sullivan said.
"Trump won as the 'outsiders' candidate, the candidate of the angry, disaffected and alienated.
Retaining their confidence depends on delivering on his promise to protect jobs, ensuring that 'Obama Care' is replaced by something that ensures accessible healthcare, and protecting his country's trade and security interests."
Professor O'Sullivan said that the President-elect has shown every sign of failing in all these areas, which explains his approval ratings being the lowest of any President-elect two days before inauguration.
"Trump doesn't understand relationships between jobs and trade, is pursuing an unnecessarily provocative relationship with China, and has a bizarre and unpredictable relationship with Europe in mind in suggesting that Russian President Vladimir Putin and German Chancellor Angela Merkel are 'equally trustworthy'.
"The US and the world are entering a period of profound uncertainty," Professor O' Sullivan concluded.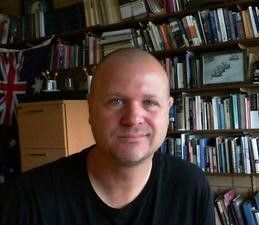 Lecturer in history in the CSU School of Humanities and Social Sciences, Dr Troy Whitford (pictured left), rejected the proposed boycott of the inauguration ceremony by some US politicians.
"I think it is an insult to democracy that the inauguration be boycotted," Dr Whitford said.
"Unless there is clear evidence of voter tampering, the political elite have to get used to the idea that a populist is in power for the next four years.
"I think the established political actors and media in the US need to accept their view is not always the dominate view," Dr Whitford said. "The average American is still able to think for themselves."
Dr Whitford, who is also a member of CSU's Institute for Land Water and Society (ILWS), said he wasn't sure whether even Donald Trump knows what his foreign policy will be.
"In an absence of a policy direction of his own, it will probably boil down to the State Department to run foreign policy," he said.
"One common trait of populists is that they like to sound hard-line to foreign leaders. Look at the Philippines for example and the rhetoric toward the US. At this stage, I don't put too much credence in Trump's hard-line words. Trade and globalisation has come too far for any backward steps. Again, it is predominantly rhetoric.
"Remember, President George W Bush expressed some hostile ideas about trade and debt with China, only to be told by corporate America to tone it down – which he did."