* Recent global court rulings on glyphosate may significantly impact Australian farmers
* Glyphosate is a fundamental part of conservation agriculture, global food security
* Alternatives to glyphosate less safe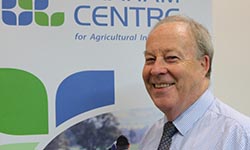 Charles Sturt University (CSU) Emeritus Professor Jim Pratley (pictured left) says recent court cases regarding the use of the chemical glyphosate may have significant impacts for Australian farmers and global food security.
Manufacturer Monsanto has been ordered by a Californian Court to pay more than $280 million after a jury found Roundup contributed to a man's cancer, while a Brazilian judge has suspended the use of glyphosate.
Professor Pratley is from the Graham Centre for Agricultural Innovation and his research has focused on conservation farming, herbicide resistance, weed science, and the development and management of self-weeding crops.
In an opinion piece, Professor Pratley looks at the context of these court decisions and examines the potential impact for Australian agriculture and global food production. Read his full comments here.
Professor Pratley said, "In both these recent court cases there will be appeals against these decisions and there is a high expectancy that the truth will prevail and the decisions will be overturned.
"What it does do however, is make us reflect on the consequences should these decisions remain in place and maybe extend to other jurisdictions like Australia.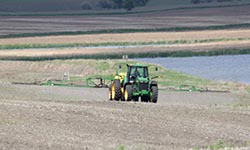 "Glyphosate is a fundamental part of our conservation agriculture which is practised by probably 90 per cent of farmers.
"It was the saviour chemical in mitigating the soil erosion that occurred on farms resulting from cultivation. The alternative options to glyphosate are certainly much less safe if we are to maintain our no-till farming; we do not want to return to the tillage activities of the past.
"In summary, the stakes are very high for nations around the world including Australia. The moral high ground is with the status quo and those who wish to undermine the use of safe technologies to feed the global population deserve contempt.
"The people whom they are going to hurt most are those who need the technologies most. The activists have form in that they have been instrumental in preventing production of golden rice, a GM product that would help address blindness in children.
"This product has been available since 2000 but is not yet in the field. At a rate of around 500,000 cases of blindness in children through Vitamin A deficiency each year, the activists are responsible for millions of children going blind during a period where the solution was potentially available.
"The world is moving towards nine billion people in a few decades. We depend on biotechnology and glyphosate to be able to feed them.
"Fake news serves us poorly. As Academy of Science Fellow Dr TJ Higgins once said 'red herrings are in plentiful supply but they will not feed 9 or 10 billion people.' GM and glyphosate, however, just might," Professor Pratley concluded.