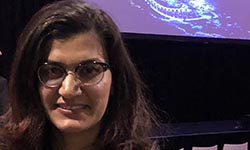 Tireless refugee supporter, women's advocate and Charles Sturt University (CSU) student Mrs Forough Ataollahi has been named NSW International Student of the Year for 2018 in the higher education category.
Mrs Ataollahi was excited and honoured to receive her award during a major event held in Sydney on 25 September.
The PhD student was recognised for her work as the inaugural Women's Officer for the Council of International Students Australia, the national peak body for international students, and for helping refugees settle into her community in Wagga Wagga in southern NSW.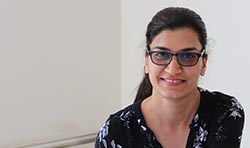 "The award was a great validation of what I have achieved so far. It shows that following my heart does work!" Mrs Ataollahi said.
"It also gives me a voice to use my creativity to support and help more people in society and make changes on a bigger scale."
Read more on Mrs Ataollahi's achievements here.
Mrs Ataollahi also recognised the other finalists who were shortlisted for awards.
"It was inspiring to meet other international students who are role models and leaders in their own communities. All finalists in all categories were passionate about supporting other students who needed their help and in making students feel at home."
Mrs Ataollahi is due to complete her studies at CSU by December this year.
See and hear more of Mrs Ataollahi in a video by the NSW Department of Industry and StudyNSW.