*Charles Sturt University Associate Professor Dr Jane Heller created a student wellness program for vet students
*In five years, Odyssey Program has helped lead to increased awareness of vet student wellbeing and a kind and inclusive culture within the school
*Alumni students set up a similar program to help veterinary graduates
For Charles Sturt University (CSU) Associate Professor in the School of Animal and Veterinary Science Dr Jane Heller, student wellness has become a passion project.
Caring professions are undeniably stressful and for veterinarians, taking care of themselves can often be last on their list.
Compared to doctors, dentists and nurses, figures show vets experience intense stress and a toll on their wellbeing which can lead to high attrition rates*.
Dr Heller felt there was work that could be done to help prepare student vets for the rewarding yet difficult career that lay ahead of them after graduating.
After noticing a program running at Vanderbilt University in the United States that pitched student wellness alongside career planning and academic learning, Dr Heller decided to create something similar for the vet students at CSU.
"The risk to vets' mental health is not unique to Charles Sturt University or New South Wales, it's common across the world," Dr Heller said.
"When I first worked here, I noticed we had fantastically enthused students and then a couple of years in, the spark had dissolved.
"It's a busy degree and people come in as high achievers as well as caring personalities – they want to help animals and have a kind disposition and it puts them at risk of reduced self-care."
Dr Heller said the School's mentor program between staff and students was valuable but that she felt students could also benefit from peer support and communication.
"I had an experience with my own mentor group where I realised – I didn't understand what the students were saying! " Dr Heller said.
"I realised I'm not the best person for them to talk to and I shouldn't be across everything that happens with them.
"I had seen literature on a program in Vanderbilt in their medical school with a wonderful wellness program.
"Their strategy was that we can't expect people to go into high stress professions and then all of a sudden start to undertake wellness strategies when you have a lot of competing interests for your time.
"But if you don't start looking after yourself during training, you are at a disadvantage when you get into the profession and start work."
Dr Heller approached the School about developing a peer wellness program and found nothing but support, which encouraged her to develop CSU's Odyssey Program. With the unwavering dedication of colleague, research assistant Lynne Hayes, Dr Heller launched the program which matched third year veterinary science students with first year students.
"We thought, if you're walking down the hallway with the weight of the world on your shoulders, with assignments and whatever it is, and someone in a different year stops to say hello it makes a massive difference to your day," Dr Heller said of the initial purpose of the Odyssey Program.
"We wanted to create a network across years and develop a safety net, give the younger people support."
The program though, hit an initial, unexpected snag.
"The students didn't like it!" Dr Heller said with a laugh.
"They felt they didn't need it. Perhaps it was a reluctance to admit you needed support, and part of it was that the third years felt the first years didn't want the help from them."
To get around this, Dr Heller worked with the Vet Students Association, and also credits the third year students with persevering.
"The third year students, by then, knew that the first years would need support. And we have a great Vet Students Association and now we work really closely together.
"So after the first year of Odyssey, we got a group of student coordinators together – two students from each year – and we meet and they tell us what the students want."
The Odyssey Program has been running now for five years and Dr Heller is grateful not only to Ms Hayes and the School but the students who kept it going in the early stages.
"Anecdotally, what I've seen is that the culture of the student body has become more inclusive and kind.
"There is greater uptake of wellness activities and capacity to speak about it. I don't know if it's the program or generational but students are much happier to talk about it."
The events the Odyssey Program puts on are popular with both students of all years and staff members.
"We've set up meet up groups, we do a bbq breakfast twice a year, we've had bush dances and Easter egg competitions, we offer yoga," Dr Heller said.
"We do a cake competition and auction them off – the staff buy them and it's an opportunity for people to talk to people in different years and to staff."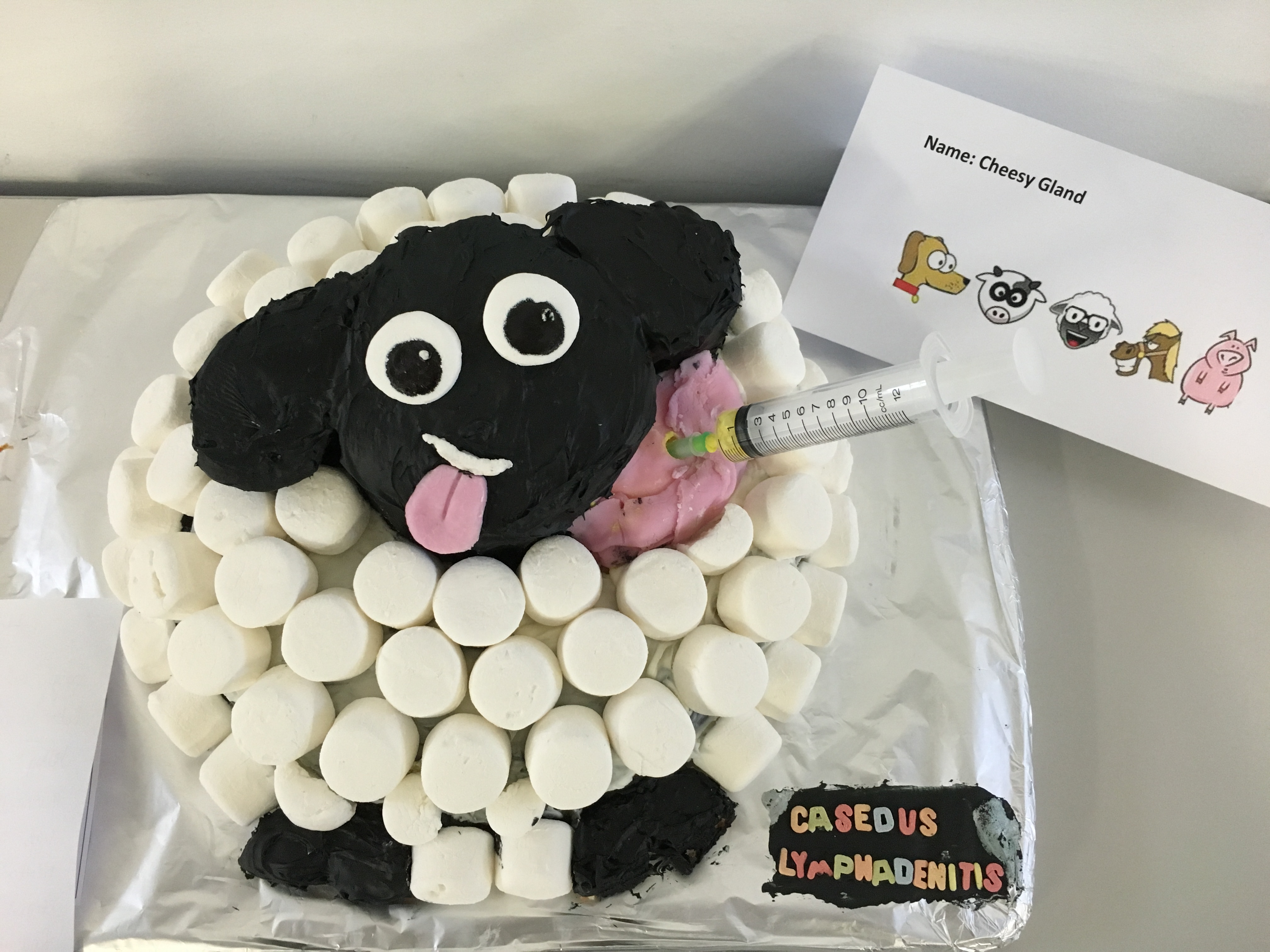 Dr Heller said alumni have also contacted her to ask for advice on how to set up an alumni version of Odyssey.
"The alumni organise and run it – first year graduates provide support to each other and to our final year students on rotation."
CSU alumni Kellie Thomas and Mel Catanchin set up the program, called Veterinary Student Alumni Network, launched in late 2016.
"Having just been through final year and learned coping mechanisms a bit by trial and error along the way, my classmate Mel Catanchin and I decided that we wanted to try to do something for the year group coming behind us to make the process of final year and the transition to the workplace a little easier," said Ms Thomas.
"We wanted to introduce a system to provide mentorship from simple advice on managing assessment tasks, to providing a sounding board for complex ethical or social situations that we knew students would face in final year."
Ms Thomas said Dr Heller and Ms Hayes helped by sharing information about how Odyssey worked and enabling her and Ms Catanchin to come to campus to talk to final year students.
"The idea was that the program would not only help students to feel supported through final year, but also help new graduates by offering them a space in which they felt knowledgeable and could share their advice and experiences," said Ms Thomas.
"The ultimate goal is to create a strong collegiate feeling among CSU veterinary students and graduates, connecting students to the professional world beyond their studies."
During Orientation week, Dr Heller explains the Odyssey program to new starting students.
"We do an orientation week talk and our motto is, work hard, play hard and be kind," Dr Heller said.
"You need a community outside just the degree.
"The vet school at CSU is a family."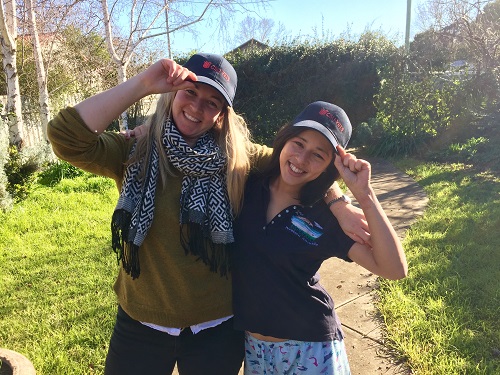 Pictured: (L-R) Kellie Thomas and Mel Catanchin