A leading academic has appealed for a 'concerted effort for change' within the agricultural industry to turnaround the significant decline in agricultural graduates from Australian universities.
Professor of Agriculture at Charles Sturt University (CSU) Jim Pratley is Secretary of the Australian Council of Deans of Agriculture – a body formed in 2007 amid concerns about declining university enrolments in agriculture.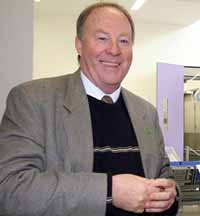 In the article
Professional Agriculture – A Case of Supply and Demand
recently published by the Australian Farm Institute, Professor Pratley has warned the agricultural industry that "the capacity of its workforce to meet the demand for jobs looms as its most significant issue as it endeavours to take advantage of the opportunities created by food security".
"Figures from the Australian Bureau of Statistics on tertiary qualifications between 1984 and 2009 show that the education of its workforce has not been a high priority for the agricultural industry," said Professor Pratley.
"Statistics show that the gap is growing between the proportion of the Australian community obtaining a post-school qualification compared with the proportion of the rural sector acquiring post-school qualifications.
"My research shows that only around 300 agricultural graduates are now produced annually in Australia, a figure which grows to 700 per year when related courses are included," said Professor Pratley. "However, there are more than 4 000 jobs a year advertised for agricultural professionals."
"Agriculture is not seen as a potential career path by prospective students and they are attracted to the more positive images portrayed in other employment settings.
He has called on the industry to unite to embrace education within agriculture as a core issue for its future sustainability and work together to promote a positive image and bring pressure to bear on all political parties.
Professor Pratley will address the topic 'A Shortage of Agricultural Professionals – Why is it so?' during a special seminar from 1pm to 2pm on Tuesday 13 March in the Conference Room of the Wagga Wagga Agricultural Institute, NSW Department of Primary Industries, Puglsey Place off Pine Gully Road in Wagga Wagga.