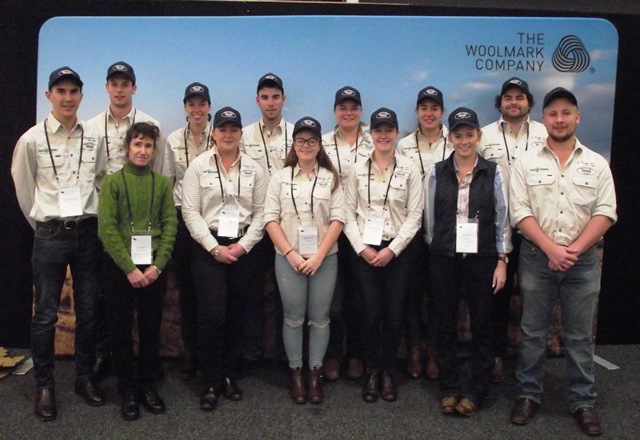 CSU students have again showed their prowess in the National Merino Challenge by being named Champion Team in the competition in Melbourne.
The team of four agricultural science, animal science and veterinary science students secured the winning title in the Challenge's Tertiary Division.
It's the third time a CSU team has secured an overall win in the competition's five year history.
In addition, Bachelor of Agricultural Science student Mr Elliot Lade took out second place in the Challenge.
Team trainer and lecturer in the School of Animal and Veterinary Sciences Dr Susan Robertson said, "The win by the team again demonstrates the success of Charles Sturt University in equipping its students and graduates with the skills and knowledge needed by employers and industry."
CSU took 12 students to the Challenge in Melbourne on Saturday 27 and Sunday 28 May. They were tested on their knowledge of: identifying merino wool traits using the AWEX ID system; valuing merino wool; visual assessment of breeding animals; using breeding indices in animal selection; and animal nutrition.
"This national competition is a great opportunity for students to get hands-on and practical experience in a range of real-life activities," Dr Robertson said.
In addition to Dr Robertson, the CSU team was trained by Graham Centre Director Professor Michael Friend, and Mr Rob Harris from Riverina TAFE NSW.
The CSU team was sponsored by Moses and Sons Wool brokers, Gordon Litchfield Wool, and the NSW Stud Merino Breeders Association.
The National Merino Challenge is a two-day initiative of Australian Wool Innovation designed to allow young people to engage with the merino industry.