A new project building long term education and research relationships between Australia and India aims to improve the lives of rural communities in both countries.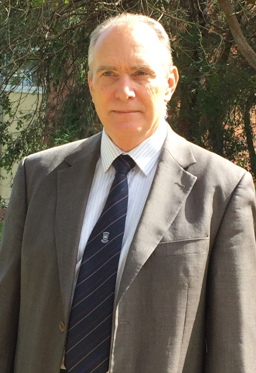 The Graham Centre for Agricultural Innovation – a research alliance between Charles Sturt University (CSU) and NSW Department of Primary Industries – is organising a symposium on the subject in India later this month.
Other partners in the Symposium include Australia's University of Western Sydney and India's Ambedkar University Delhi and the Indian based non-government organisation, PRADAN.
CSU Associate Professor Gavin Ramsay said, "The Symposium is about collaboration and communication on education and research to improve the lives of rural people in Australia and India.
"Both countries are significant food producing countries with contrasting rural structures. Australia has a relatively small number of farmers and large farms while India has a large number of farmers and mostly small farms.
"However, Australia and India need to deal with various forms of distance including physical, cultural and those between various academic disciplines.
"The two countries have different strengths and I believe the combination of the two exceeds the sum of the parts."
The two-day symposium will be held at the Indian International Centre in New Dehli from Monday 20 April.
One of the aims of the Symposium will be the development of a virtual centre or shared cyberspace for Australia and India on opportunities for rural development and local knowledge sharing.
"The proposed centre will provide a means for communication between the two countries at various levels," Professor Ramsay said.
"For example it will enable the formation of research teams that make use of the skills in the two countries and makw more effective use of the strengths of Australia and India to improve agricultural production."
The project is supported financially by the Australian Government through the Australia-India Council.
Charles Sturt University was awarded an Australia-India Council Grant Program in 2014-2015 for the project, "Advancing mutual understanding and co-operation for rural development" – symposium and workshop focused on building resilient rural communities in collaboration with PRADAN and Ambedkar University Delhi.
The grants program aims to 'foster deeper people-to-people and institutional links between Australia and India'.