If you're putting lamb on the barbeque this Australia Day then you may be interested in new research about the impact of storage temperatures on meat quality.
Charles Sturt University (CSU) Master of Philosophy graduate Mr Cassius Coombs' research evaluated lamb that had been chilled, then frozen for periods of up to one year.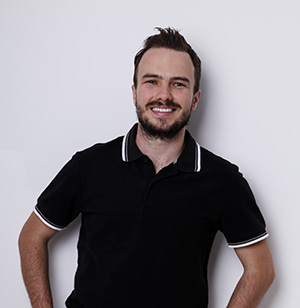 "The experiment examined lamb loins which were stored chilled for up to eight weeks, then frozen for up to one year at two temperatures, -12 and -18°C," Mr Coombs said.
"We measured a number of meat quality parameters including tenderness, juiciness and display colour, along with food safety factors."
The research was carried out through the Graham Centre for Agricultural Innovation in conjunction with the NSW Department of Primary Industries (DPI) while Mr Coombs was based at the NSW DPI Centre for Red Meat and Sheep Development in Cowra.
"Key findings were that chilled storage improved the quality of meat for up to two weeks, highlighted by a marked increase in tenderness," Mr Coombs said.
"However, at longer chilled storage periods lipid oxidation increased, spoilage microbes proliferated and colour deteriorated more quickly upon display.
"Overall we concluded that the lamb remained safe and of acceptable eating quality for up to one year frozen storage; and that two weeks chilled storage was the best ageing duration prior to freezing.
"This project aimed to identify storage durations for frozen and chilled meat for export purposes, but it's hoped the information can be used by the wider industry."
Mr Coombs was awarded a Master of Philosophy at a graduation ceremony at CSU in Wagga Wagga on Tuesday 12 December.
His research was carried out as part of a wider project funded by the Australian Meat Processor Corporation (AMPC).
He was supervised by Graham Centre members Adjunct Professor David Hopkins and Dr Benjamin Holman from NSW DPI at Cowra, and Centre Director Professor Michael Friend.