A dozen international guests from countries including China, India, the Netherlands and Pakistan will visit Charles Sturt University (CSU) in Wagga Wagga for the opening next week of new facilities for the
International Centre of Water for Food Security
(IC Water).
The Federal Member for Riverina Mrs Kay Hull will officially open the new IC Water building at CSU in Wagga Wagga from 10.30am on Monday 19 April at the same time as she launches local International Water Week 2010 activities from Monday 19 April to Friday 23 April.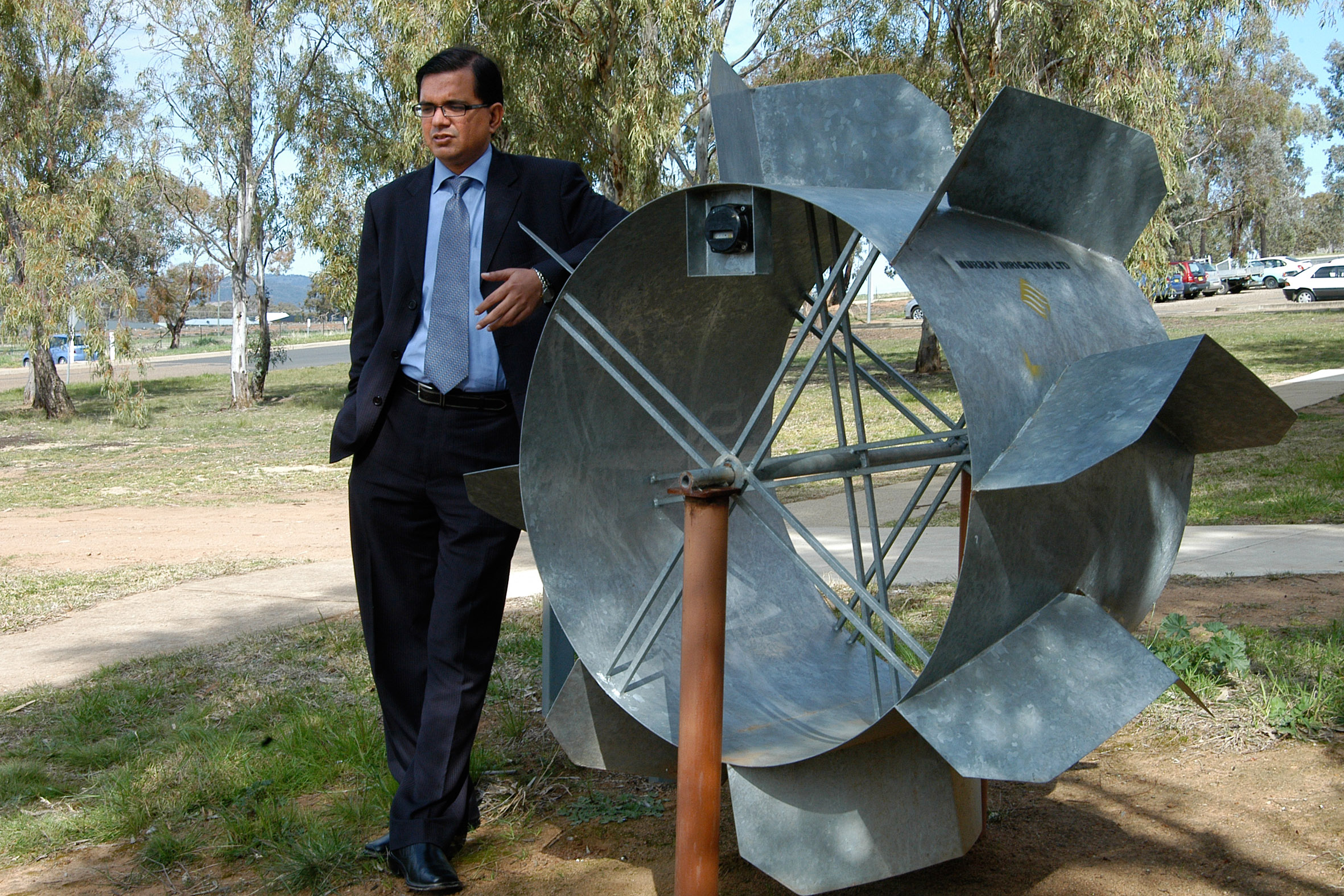 The international delegates visiting CSU in Wagga Wagga reflect the scope of the global research conducted by IC Water which aims to change water management practices both in Australia and overseas.
Director of IC Water, Associate Professor of Hydrology and Remote Sensing, Mohsin Hafeez said researchers work on water problems by seeking local solutions that can be applied globally.
The new IC Water building houses 30 staff and eight PhD students from nine different countries. The Centre regularly hosts delegations from Asian and European countries grappling with water and food security issues seeking input and advice from the experienced IC Water team.
Activities for International Water Week 2010 include the official opening of the IC Water building, a mayoral reception in Wagga Wagga, field trips to the Snowy Hydro Scheme and the Coleambally Irrigation Area as well as a science day for Riverina high school students. Details can be found
here.
Background
IC Water is a CSU Strategic Research Centre targeting areas of national priority. Through research, including eight postgraduate students, IC Water contributes in the areas of integrated water resource management; spatial hydrology and environment; agricultural data assimilation, supercomputing; and socioeconomic aspects of water and food security.
The team at IC Water is currently implementing a mega project, Canal and Groundwater Management to Assist Water User Associations in Maximising Crop Production and Managing Salinisation in Australia and Pakistan. The project will couple remote sensing data with socioeconomic data for the first time in the history of canal and groundwater management in Pakistan. It aims to develop the surface and ground water supply and demand management options to tailor adaptations to climate change.
International Water Week 2010, from Monday 19 April to Friday 23 April, is being organised by IC Water as part of the United Nations World Water Day.
International Water Week 2010 is supported locally by Australian Government/AusAID, Wagga Wagga City Council, Cooperative Research Centre for Irrigation Futures (CRC IF) and local regional high schools.
The 12 international delegates from China, India, the Netherlands and Pakistan will attend the event as part of IC Water's ongoing scientific collaboration. They are due to visit CSU in Wagga Wagga from Friday 16 April until Thursday 27 May.