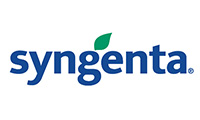 Syngenta announced the launch of their Australian Seedcare Institute at the International Seed Federation conference in Brisbane overnight, which was attended by Professor Mary Kelly, CSU's Deputy Vice-Chancellor (Research, Development & Industry).
The Wagga Wagga Seedcare Institute will join Syngenta's global network of 14 facilities, leveraging world-class expertise and technology.
Seed treatment application can be a complex activity that dramatically impacts the performance of seeds in the field as well as affecting the efficiency of the seed grading process and flowability of seed.
"The Seedcare Institute will offer unprecedented support to our trusted partners through tailored services and application advice," said Will Salter, Head of Seedcare Australasia.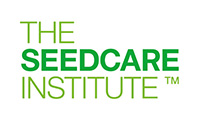 "We will be focused on servicing the Australian broad acre cropping market and the Seedcare Institute will support the launch of Syngenta's rich pipeline of new technology into these crops," Will Salter said.
"This investment proves Syngenta's continued commitment to the Australian market and the Seedcare business," Anja Pires, Global Head of the Seedcare Institute Network said.
"The team here is extremely committed to provide application support and in-market services to professional applicators like seed companies, seed graders and seed sheds to help farmers to maximize their potential in Australia's special farming conditions," Anja Pires said.
Professor Kelly said, "The AgriPark is CSU's long-term strategic initiative to create an agricultural ecosystem in which innovation and productivity is accelerated through deliberate and pro-active synergy, collaboration and co-location.
"Syngenta is a key stakeholder within that ecosystem and we are delighted to have them join the AgriPark and establish their Australian Seedcare Institute within our Wagga Campus.
"Our partnership will provide opportunities for both CSU and Syngenta to collaborate on future R&D initiatives vital to the evolution of seed care treatment on a global scale," Professor Kelly concluded.
Organisations wishing to know more about the AgriPark should visit the website or contact Professor Mary Kelly by emailing agripark@csu.edu.au.
Read more here: https://agripark.csu.edu.au/news/articles/csu-welcomes-syngenta-to-the-agripark