New research at Charles Sturt University (CSU) examining what drives agricultural land use change in Australia has found that changes in commodity prices, total land holdings and rainfall only have a minor impact on land allocations in the short term.
The study, published in the latest Australian Journal of Agricultural and Resource Economics examines the role that output and input prices, total land holdings and climate have on land use in Australia over the last three decades.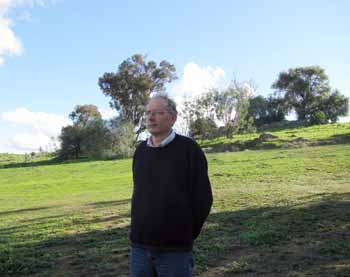 CSU Professor of Applied Economics, Eddie Oczkowski said, "We set out to report on an analysis of the key drivers of agricultural rural use in Australia for commodities and regions.
"We found, in general, adjustments in land use in regional Australia to more desirable levels are slow and take time.
"The slowest adjustments in land allocation occur with livestock and perennial crops and fruits, and faster adjustment for annual crops and most vegetables.
"The greater prevalence of slow adjustment occurs in the southern mainland states; the results show that location may play an important role in the pace of adjustment of land allocation.
"Interestingly, price effects, changes in total land holdings and rainfall influences have a minor impact. Overall, the findings suggest that the economic drivers of agricultural land-use allocation have a small short-run impact and will only show significant effects over a substantial time period.
"The slow adjustment is due to a number of factors: a biologically long production process for livestock and some crops; the use of long-lived capital equipment or land improvements required for production; the costs of input adjustment; the lingering impact of former restrictive marketing arrangements and institutional arrangements such as water quotas; restrictions on farm size and the transferability of water rights; and the use of long-term marketing contracts for some commodities.
"Our research suggests that policy-makers should be aware that when implementing any policy changes, their potential effects may take significant time to have any substantial impact.
"A close examination of the drivers of agricultural land use is important for policy- makers as climate change and food security become increasingly prominent in the Australian political landscape. This will enable Australian policy makers to be better informed."