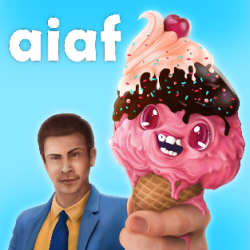 Excitement is building as Charles Sturt University (CSU) prepares to host the annual 2016 Australian International Animation Festival (AIAF) in Wagga Wagga starting Friday 13 May.
Mr Andrew Hagan, lecturer and discipline leader in the Bachelor of Creative Arts and Design (Animation and Visual Effects) in the CSU School of Communication and Creative Industries in Wagga Wagga, said the festival has been running for 13 years and is testament to a vibrant creative community in Wagga Wagga and the region.
"The AIAF is a non-profit venture whose mission is to bring the world's best animation to Australian audiences," Mr Hagan said.
"Our ethos is to bring incredible, diverse, inspiring, quality animation to as wide an audience as possible by presenting a true snapshot of the international animation scene on the big screen in Wagga Wagga.
"Our reward is attracting passionate animation enthusiasts to undoubtedly one of the most relaxed and informal animation festivals you'll find anywhere.
"We've seen major Australian film festivals come and go, but the AIAF has become an important international mainstay of animation that is artist-driven, independent and non-profit. It's something we can all be very proud of."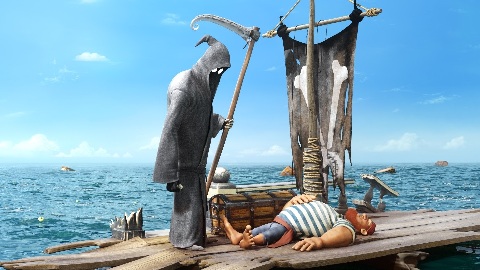 The AIAF is a truly international festival with entries from Australia, Belgium, Bulgaria, Canada, China, Croatia, Denmark, Estonia, France, Germany, Greece, Hong Kong, Ireland, Israel, Italy, Japan, Moldova, Netherlands, New Zealand, Poland, Russia, Singapore, Slovakia, Spain, Switzerland, Taiwan, Turkey, UK, USA, and Venezuela.
Mr Hagan said one of the festival highlights is the Australian Showcase. This is the first opportunity each year to see a comprehensive collection of new Australian films, many of them introduced by the filmmakers in attendance.
"This is a vital and popular program as there aren't many opportunities to see Australian animation on the big screen and each year AIAF probably shows more than any other event in the world," Mr Hagan said.
"It provides an opportunity to see what Australian animators are doing, how they're doing it and how the art form is developing. After the screening there is a chance to meet many of the animators, hear them talk about their films, and ask them questions about their work."
Mr Hagan said the AIAF has built a strong, supportive creative community who want to return to the festival every year.
"This is evident by the seminar 'Animation 104: Arguing the Australian Animation Perspective', which is essentially an industry panel discussion," he said.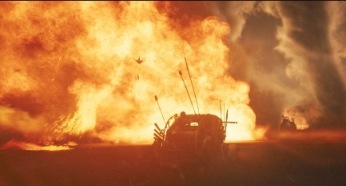 "This session will to take the pulse of the Australian animation ecosystem. Films, funding, schools and the challenges involved in carving out a career in animation in Australia will be but a few of the topics tackled by a panel of visiting filmmakers and related industry professionals."
CSU graduate Mr Lindsay Adams, who has worked on movies including Lord of the Rings, Avengers, 300 and Harry Potter, and is currently a supervisor at production effects house Iloura, will give attendees an exclusive behind the scenes look at the company's Oscar-nominated work on Mad Max: Fury Road.