National Australia Bank (NAB) and Charles Sturt University (CSU) are joining forces to help small businesses carve out a secure future.
The two institutions have signed an agreement to provide five scholarships to NAB customers to participate in CSU's Graduate Certificate in Small Business Management.
Ms Cindy Batchelor, NAB's Executive General Manager, Small & Emerging Business, said CSU's Graduate Certificate in Small Business will provide foundation skills for small businesses to confidently manage their business through ongoing education and development.
"NAB recognises the role we play in supporting small businesses turn ideas into reality and education is an important part of that success.
"We know small businesses find it difficult to find the time and money to invest in education. Our partnership with Charles Sturt University overcomes some of these challenges as it provides the financial means to study a course that is designed to increase business performance for small business operators," Ms Batchelor said.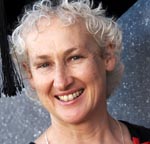 Professor Lesley White, Dean of the University's Faculty of Business said the agreement is a great example of how CSU's courses are aligned with and responsive to the needs of the industry.
"We're delighted to be working with the NAB to provide educational opportunities for students from Australia's robust small business sector," said Professor White. "This online course incorporates a balance of industry best practice and theory to increase their management skills."
CSU introduced the
Graduate Certificate in Small Business Management
in 2012 and is currently the only university to offer such a course online. Under the agreement, five of NAB's small business customers will each receive a scholarship to complete the course.
NAB's Small & Emerging Business team is dedicated to supporting customers in the small business sector and sees this expanding customer segment as critical to the future of the economy.
Applications for the NAB Small Business Scholarship are open now
here
.