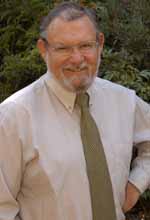 Charles Sturt University (CSU) has introduced a new course which aims to bolster the number of teachers in Technology and Applied Studies ahead of predicted shortages in the coming decade.
"The present demand for teachers in Technology and Applied Studies (TAS) is significant, and many existing technology teachers will retire over the next 10 years, with a major shortage of TAS teachers predicted across Australia," Professor Francis said.
"We expect considerable growth in opportunities in TAS across Australia, particularly due to teacher retirements and the newly established Trade Centres in schools.
"CSU's Bachelor of Education (TAS) Industry Entry program will address this need, and the program will be offered fully by distance education, in both full-time and part-time modes.
"On completion of this course, graduates will be classed as a teacher of technology with the ability to teach in the key learning area of Technology and Applied Studies. Dual accreditation for teaching both general education and vocational education will apply for graduates of the Industry Entry program."
The Bachelor of Education (TAS) replaces the previously accredited Accelerated Teacher Training Program offered at CSU, with this Industry Entry program catering for people with industry qualifications of Certificate III/IV level in one of the following areas of expertise within the TAS teaching area; Agriculture, Food Technology, Industrial Technology (Wood/Metal), Information Technology.
Students entering the program will receive a credit package equivalent to 18 months of full-time study (96 credit points) and will complete a further 2.5 years of full-time equivalent study to take out the four year Bachelor of Education (Technology and Applied Studies) and be eligible to teach throughout Australia and overseas.
The course is taught by dedicated professionals with a wide range of industry experience. Education staff have experience across a broad range of educational settings including schools, TAFE and industry training. The discipline studies associated with the different technologies are drawn from industry accredited courses in CSU's Faculty of Science and Faculty of Business, and students undertake extensive practical experience in schools.
This is a Commonwealth Government supported program.