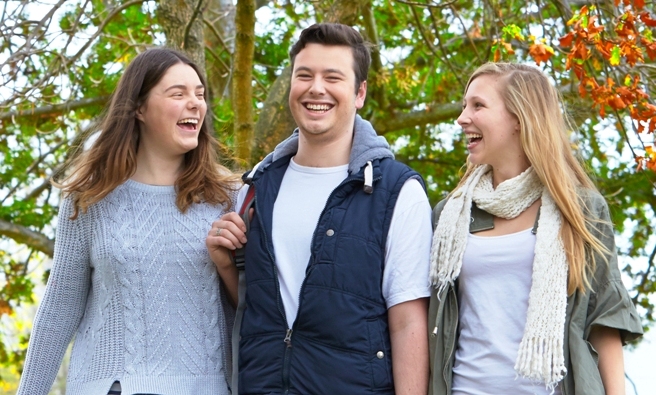 Careers in nursing, education, paramedics, medical radiation and criminal justice have proved the more popular choices this year for students choosing to study with Charles Sturt University (CSU).
Main round offers through the NSW University Admissions Centre (UAC) will be released at 6pm AEST on Wednesday 21 January, at which time 1,216 undergraduate, on-campus students will receive offers to study with CSU.
These students will join 3,478 students who have already received an on-campus offer and 6,950 students who have received an offer to study via distance education.
"On behalf of CSU I would like to congratulate all students who have received an offer to study at university in 2015 and we are excited to be able to welcome such a large number of students to CSU," Vice-Chancellor Professor Andrew Vann said.
"CSU continues to be Australia's largest regional university and one of the largest providers of distance education. Distance education has again proved to be a popular choice for our students and we are proud to be able to provide an education that meets their needs."
CSU's Faculty of Science has made the largest number of offers so far for 2015, followed by the Faculty of Arts.
354 main round offers will be made for courses in nursing and 343 main round offers will be made for courses in education.
"The most popular courses for 2015 reflect regional Australia's broader need for health care and education professionals. CSU graduates in these areas will be able to readily support the growing needs of their region," Professor Vann said.
CSU has already participated in nine rounds of offers for on-campus courses through the UAC and VTAC systems, and there will be another four rounds following tonight's main round. CSU will also continue to accept direct applications.
"Students who don't receive an offer to study tonight should not be disheartened and should consider their options for later rounds and pathway courses," Professor Vann said.
"Tonight's offers are not the final opportunity for students to study at CSU; we have a variety of pathways to assist students in achieving their study and career goals."
For information about pathways and late round opportunities, students should contact the info.CSU team on 1800 334 733.
Successful applicants should visit www.csu.edu.au to accept their offer.