* New Colombo Plan scholarships recognise top scholars in a particular geographical region
* Honours for students that demonstrates their impressive academic results, leadership record and involvement in university and community life
Two Charles Sturt University (CSU) students have been awarded Australian Government New Colombo Plan (NCP) scholarships and fellowships for 2019.
In addition to the NCP scholarships, CSU students Ms Lacey Cornall and Mr Dylan Male also achieved the added success of being selected as New Colombo Plan Fellows.
This is an honour recognising the top scholars in a particular region (Bhutan for Ms Cornall, and Papua New Guinea (PNG) for Mr Male) and demonstrates their impressive academic results, leadership record and involvement in university and community life.
The NCP scholarship also allows students to undertake internships overseas.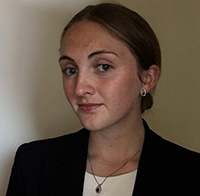 Ms Cornall (pictured left) is from Murrurundi NSW, and is studying a Bachelor of Applied Science (Outdoor Recreation and Ecotourism) at CSU in Port Macquarie. She plans to undertake a session of study at the Royal Thimpu College (RTC) in Bhutan where she will study subjects that complement her CSU degree.
She also intends to work with tourism providers to gain an understanding of how they work to manage the competing needs of the environment, sustainability, and ecotourism in the best interests of the health and wellbeing of their citizens.
Ms Cornall said, "I feel very honoured to have received this scholarship and be granted this opportunity to travel to and study in Bhutan.
"I am looking forward to immersing myself in Bhutan's culture, developing connections, and expanding my knowledge and skills regarding environmental conservation, sustainability, waste management, ecotourism and adventure tourism.
"I believe that my experiences in Bhutan will prepare me for my desired field of work and give me a greater appreciation and understanding about the environment, human impact, and conservation practices."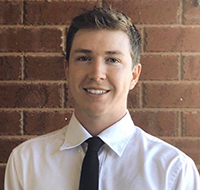 Mr Male (pictured left) is from Wagga Wagga, and is studying a Bachelor of Agricultural Science (Honours in 2019) at CSU in Wagga Wagga.
He plans to commence his Honours year by studying at the PNG University of Technology (Unitech) while undertaking a research project. His aim is to increase scientific understanding among the PNG community relating to the current issues being faced in agriculture.
Mr Male also intends to undertake an internship while in PNG, and is currently liaising with businesses to gain further exposure to the agricultural industry.
"As a 2019 New Colombo Plan Scholar, I will have the unique opportunity to live, study and undertake internships in the Indo-Pacific region," Mr Male said.
"I have also been sponsored by Newcrest Mining, and will be participating in internships with Newcrest Mining, as the 'Newcrest New Colombo Plan Scholar'.
"I plan on completing my honours research project in PNG which will be vital to my academic progression as a final-year agricultural science student.
"Through the participation in internship opportunities I will be able to immerse myself in PNG culture, allowing me to gain new perspectives, develop new professional skills and deepen my understanding of the nation and its agricultural systems.
"My time in PNG will also help me establish long-lasting relationships with professionals, educators, peers, and members of the Indo-Pacific community that will not only prepare me well for my future career endeavours but will also assist in building stronger linkages between Australia and its closest nation neighbour."
The locations and host partners that Ms Cornall and Mr Male have chosen is closely linked to the relationships that have already been established through CSU Global Short Term Programs and and prior New Colombo Plan funding (for mobility programs, rather than scholars). This highlights the success that CSU has in meeting the objectives of the NCP.